Custom XBOX Mnemonic.
While the gaming community waited in anticipation for the Cyberpunk 2077 release in September, we teamed up with 215 McCann to help XBOX announce a suite of custom Cyberpunk hardware including this custom XBOX One X. Our mnemonic was inspired by the vibrant grit and technical enhancements of Night City and our animation captured the cybernetic design, glowing elements, bright panels and color shift effects of the console.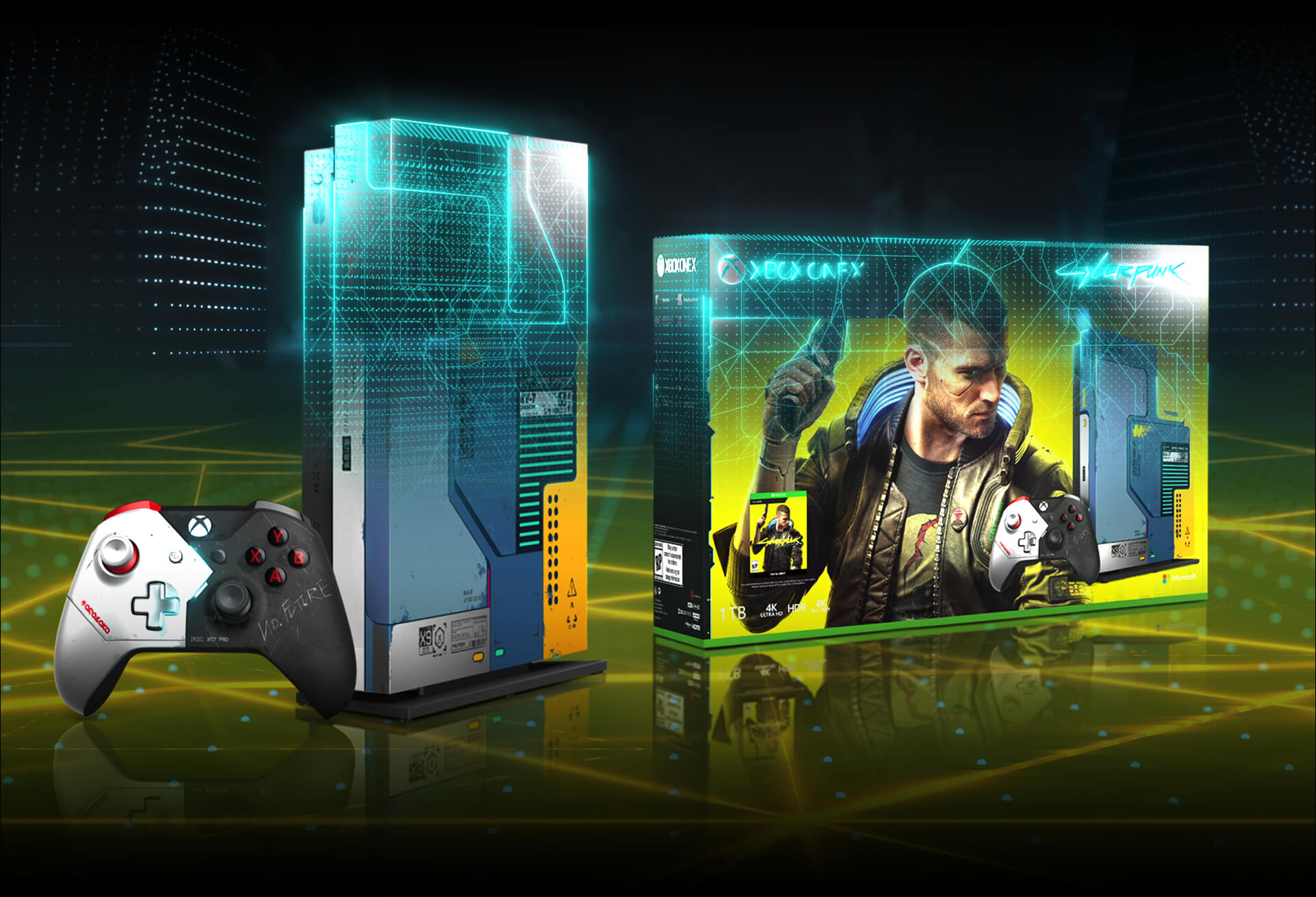 Break The Code – Social Stunt.
Xbox's social campaign #breakthecode led Cyberpunk fans on a digital treasure hunt in search of a first look at the special edition Cyberpunk Xbox One X console. We created a series of glitches, hacking graphics that contained the hidden codes for a coordinated release on Twitter, Facebook, and Instagram.