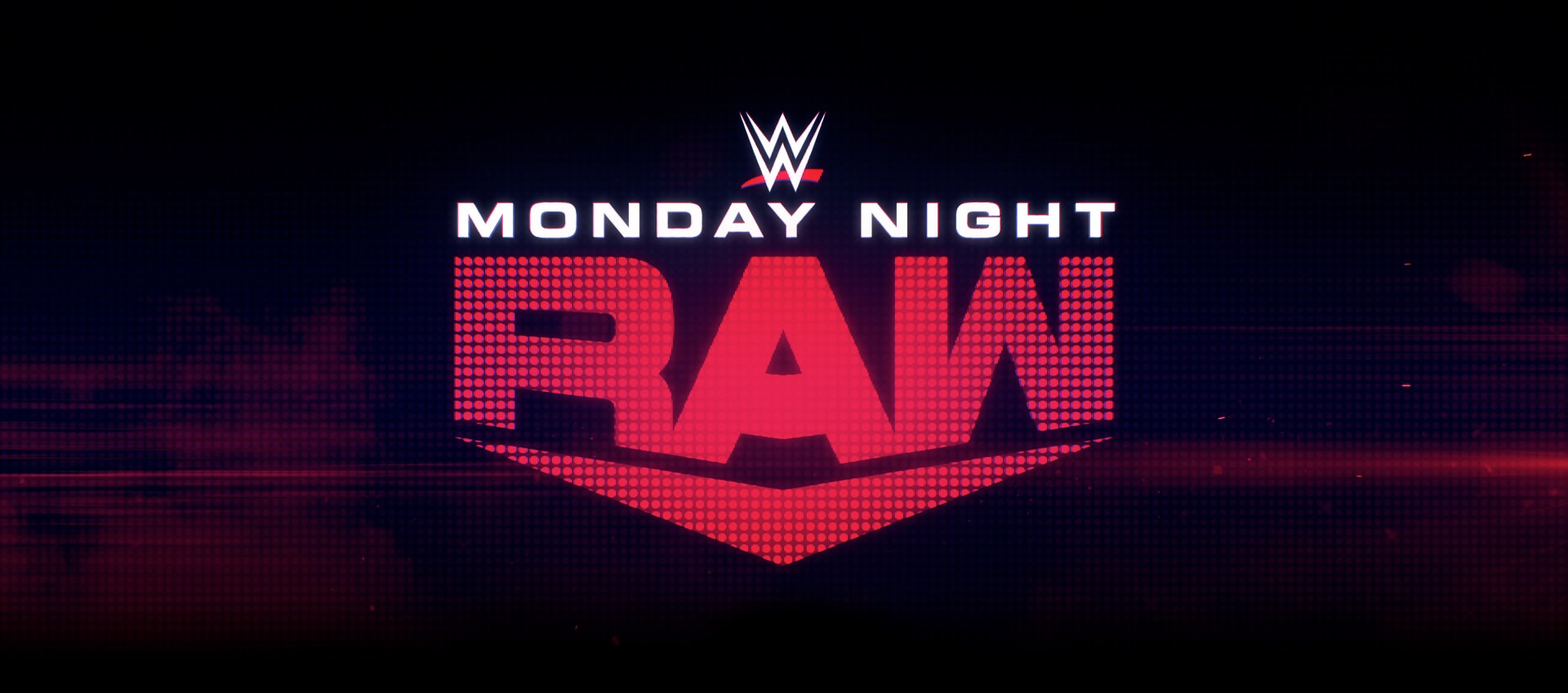 WWE Must Be Mondays!
In this spot, we find ourselves dropped right into the middle of an awesome wrestling move happening in real-time. Just as a power slam or a drop kick is about to land, we freeze time cutting closer to the action. Now fully immersed in the frozen moment the camera moves around the scene to capture even more of the incredible action from an unexpected perspective. Then one of our wrestlers disrupts the frozen time and turns towards the camera, breaking the fourth wall with a shrug and a sigh, "It's just another Monday." From there, we cut back to our wide shot to see the move land in real-time before smash cutting to a montage of other exciting WWE RAW moments.
Must Be Monday Process.
We shot our wrestlers on green screen holding still while we suspended them on platforms or other rigging then combined footage of them talking to camera at normal speed. This allowed us to suspend belief of them talking while frozen in time. We used a Technocrane to create some captivatingly elaborate camera moves around our frozen scene and better allow for us to match actual ring footage to our frozen shots. Our director and VFX team worked with the WWE Stunt coordinators and safety team to allow for us to have our cameras as close as possible without putting some of the biggest names in WWE history in harm's way. VFX played a huge part as we did extensive previs prior to shooting. This helped us match and capture our shots quickly with limited on-camera time of each Superstar. Lastly, we built out CG Stadium backgrounds for some of our shots and added CG photo real crowds to others.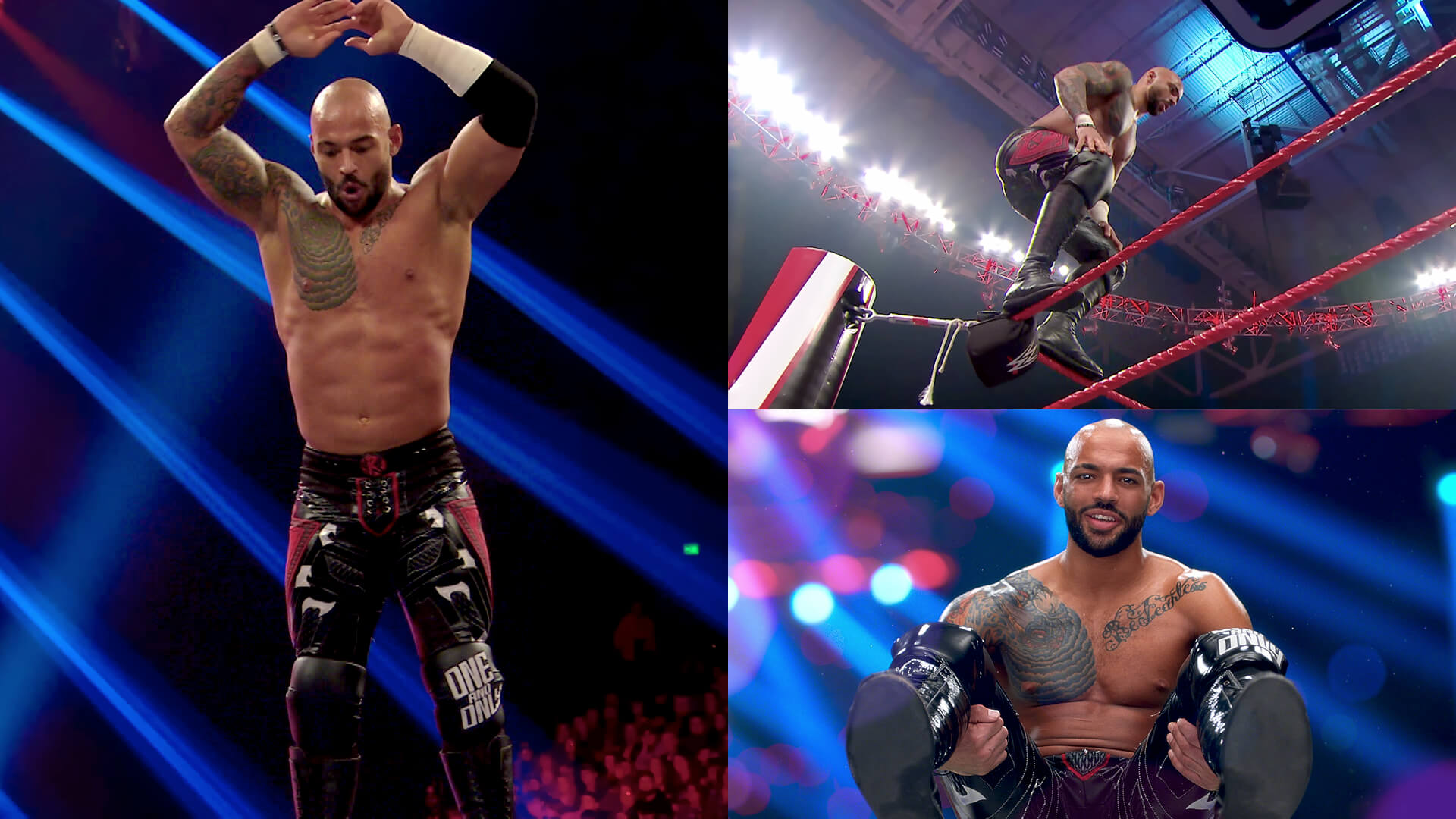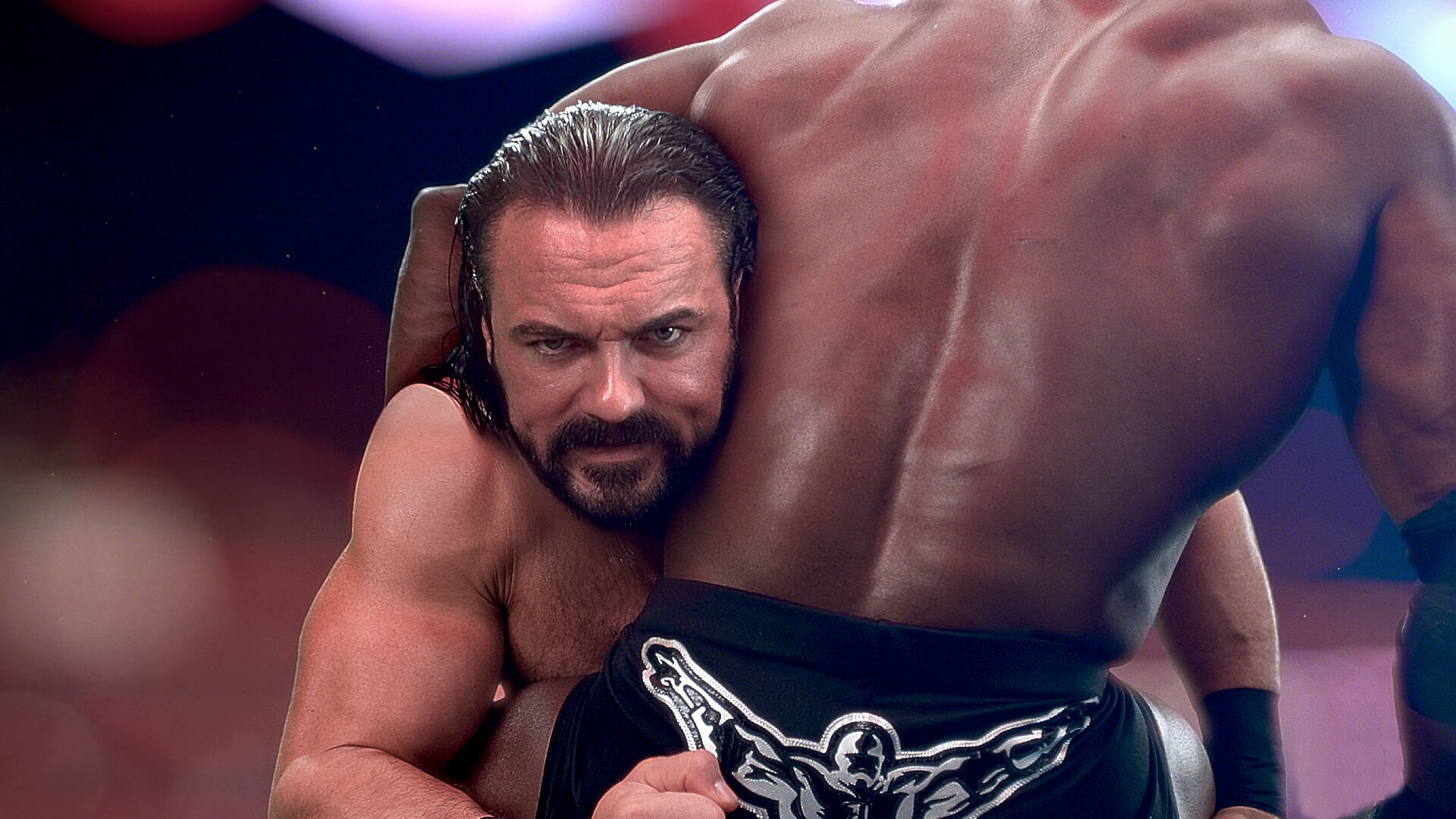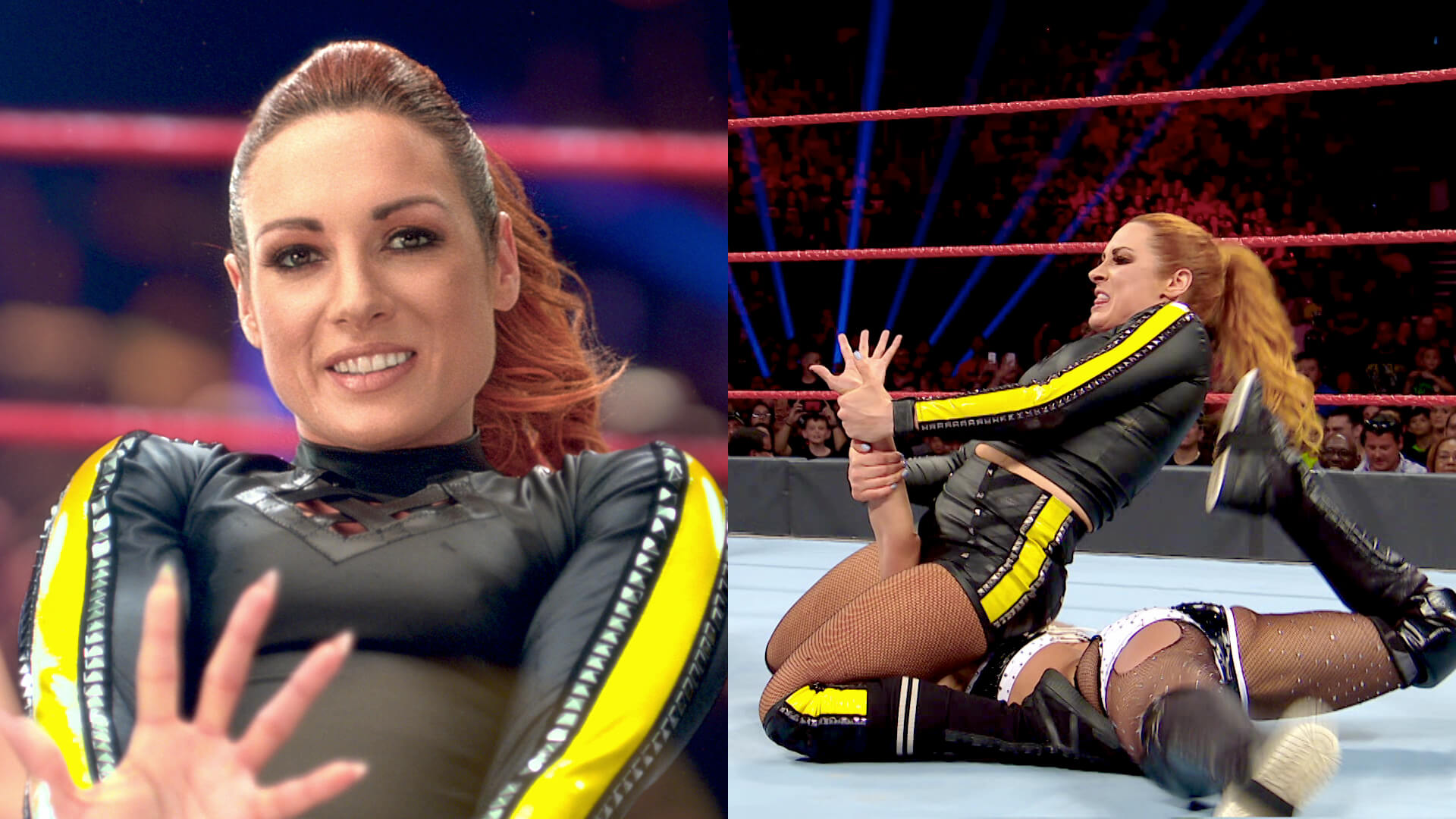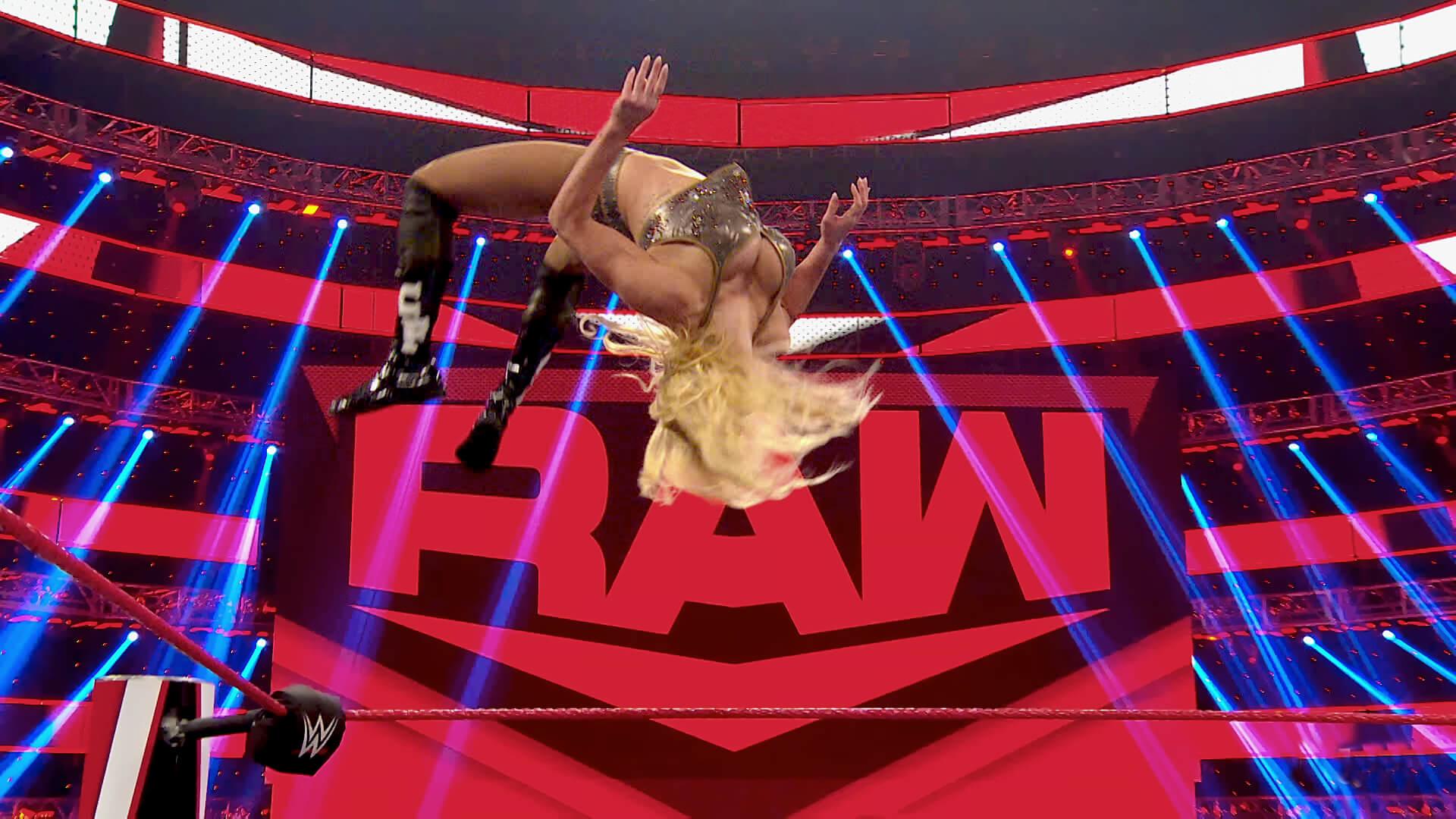 Jumbo Typography for Design
The GFX Package makes clever use of the LED jumbotrons that are ubiquitous at WWE RAW events. Rather than showing the jumbotron in a literal representational way, we used abstract elements from it—lights, shapes, shadows, colors—and created bold graphic frames. The light element inherent to this approach allows us to be flexible with the atmosphere. We were able to dim or brighten the footage according to each spot's needs. The editorially-driven nature of this approach also offers a lot of flexibility, since it's modular by design. Our graphic approach is comprised of many cuts, so we can easily manipulate the toolkit to accommodate different editorial uses.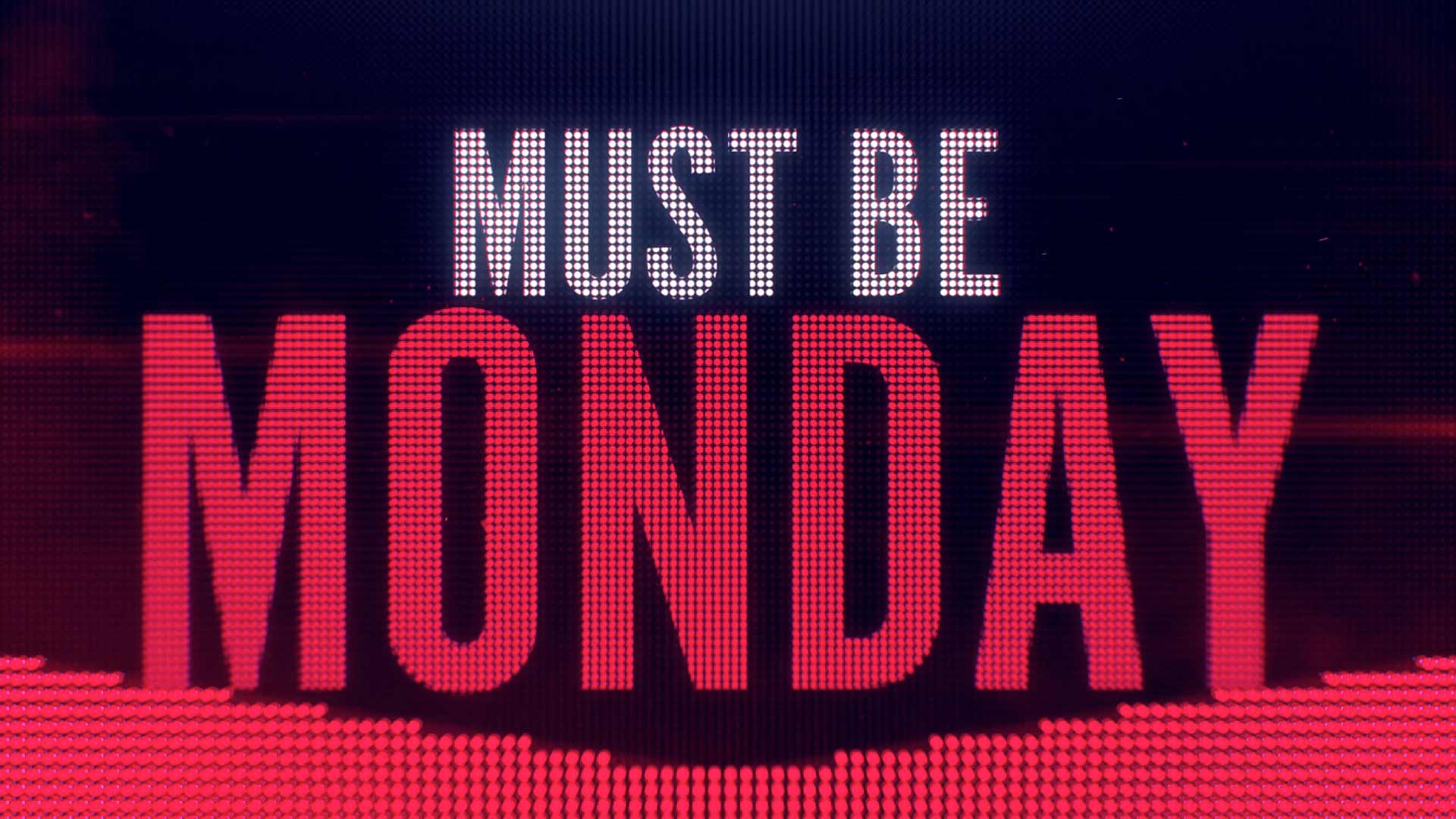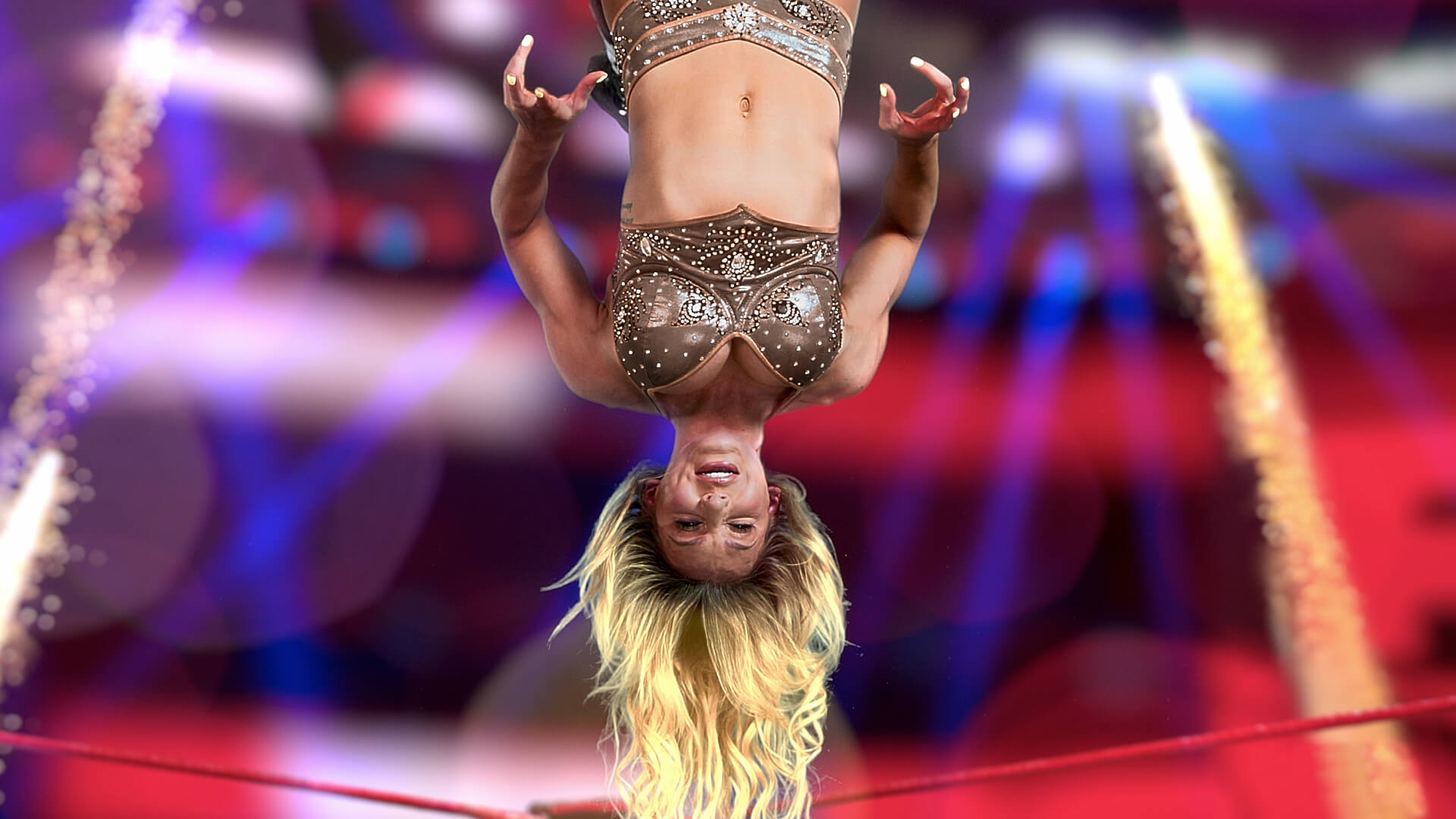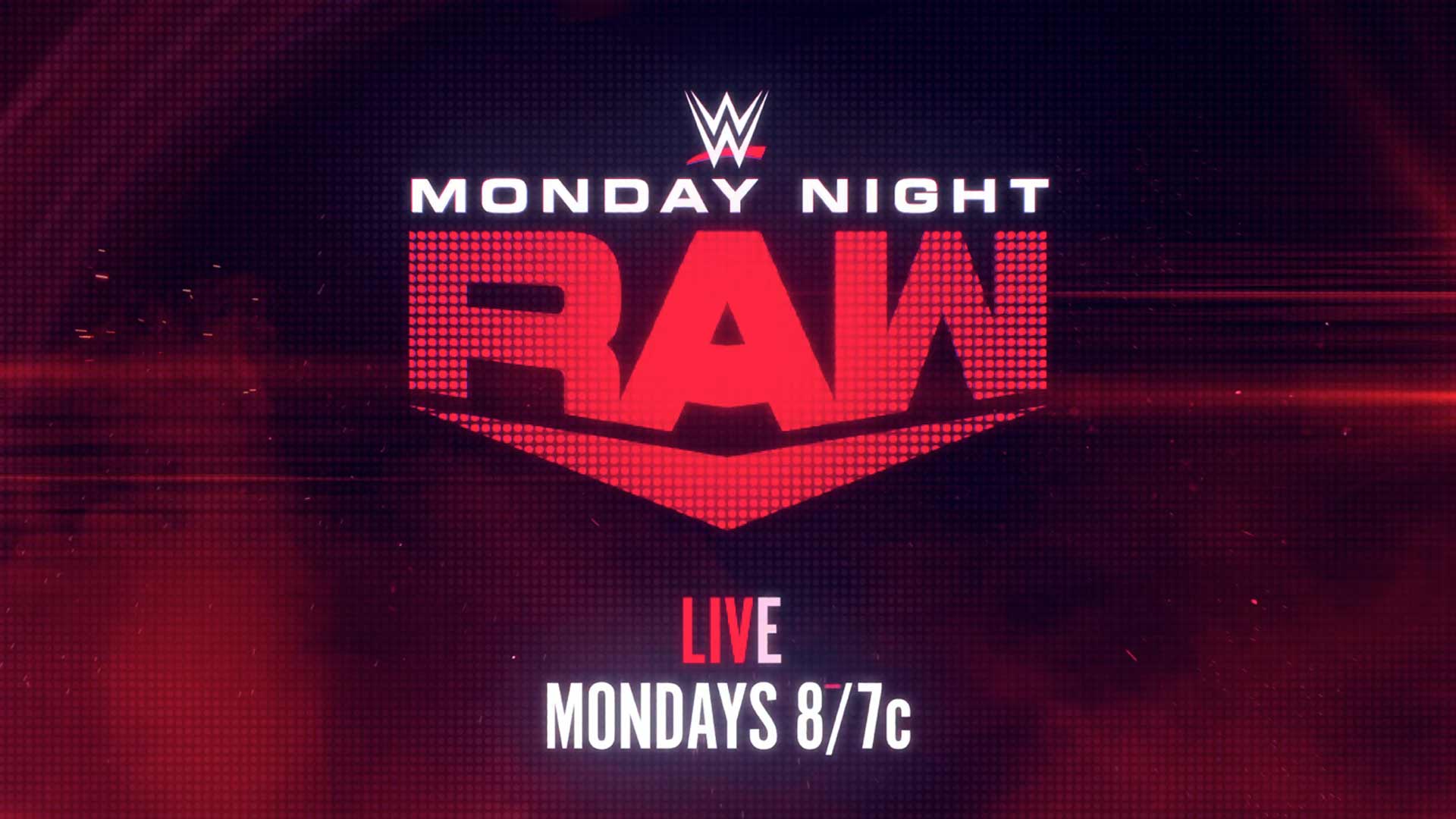 Magic in the Details.
CG Structural elements, pyrotechnics, CG crowds, and frozen atmospheric elements all lend a sense of realism to the imagery, heightening the drama throughout. Although some of this falls off into darkness, these subtle forms add a layer of reality that brings each scene together to complete the magic that is WWE RAW.