WWE RAW
Must Be Monday 2023.
We recently wrapped up another project with our old friends at WWE and USA.Charged with creating some new design directions that highlight everything we love about RAW, specifically: the energy, the excitement, and the visual tropes that makes the world of WWE RAW so iconic. Our work is always designed with clarity in mind, with each visual device serving to reinforce a recognizable WWE element or theme.
Bringing our frames to life.
Below are the design frames of the winning direction. As with all our projects, we presented several different unique ideas. At K+C we always deliver exactly what we promise with our boards, each project is fully fleshed out before we animate and the quality of our finished renders always match if not beat the quality of the design frames we present.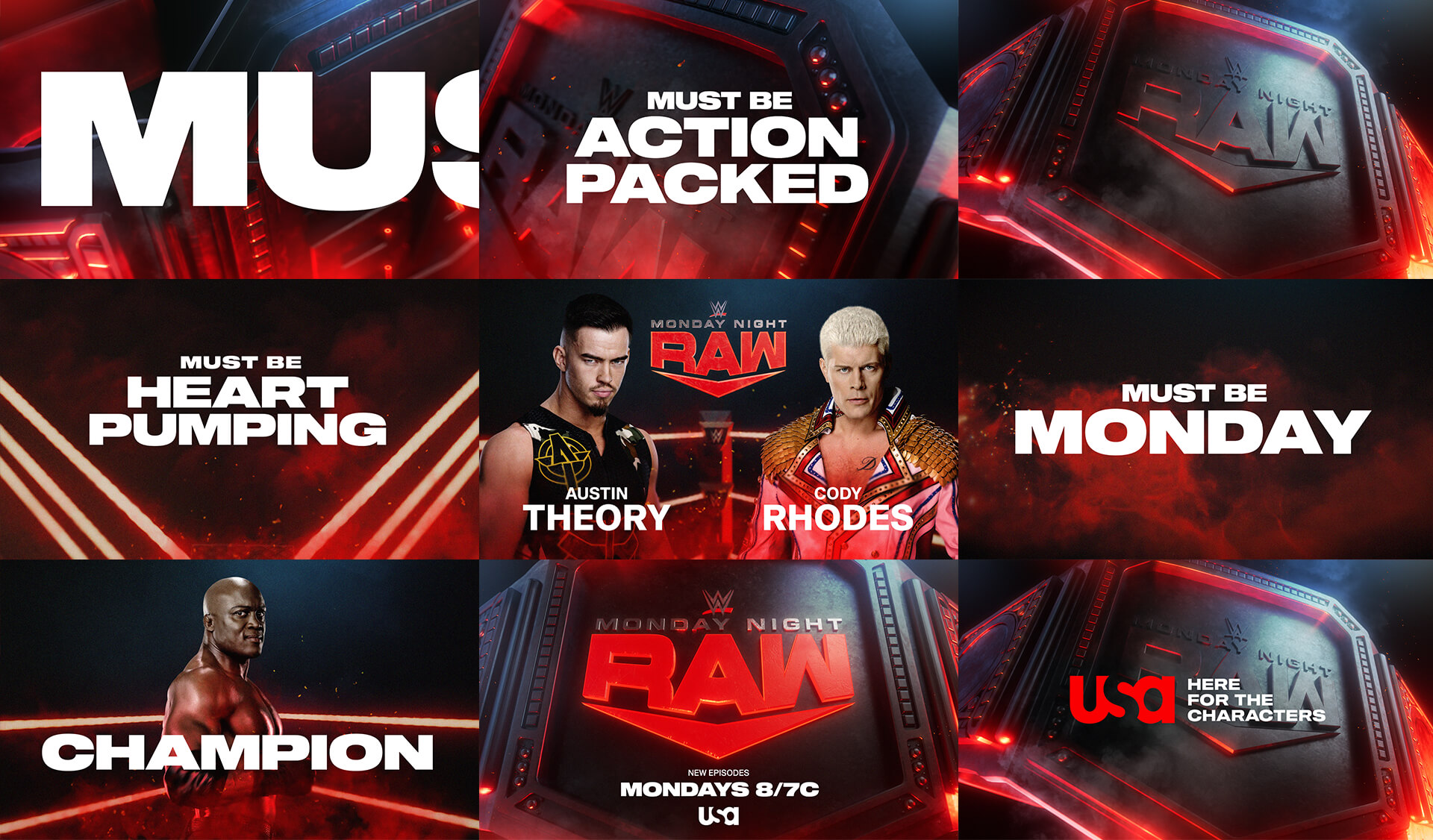 Mobile First.

Long gone are the days of retrofitting for social. Each idea we present is carefully tested in multiple aspect ratios, our type is tested for legibility on mobile devices and over recent years we have adopted many techniques which allow us to create efficiently for multi platform deliveries.