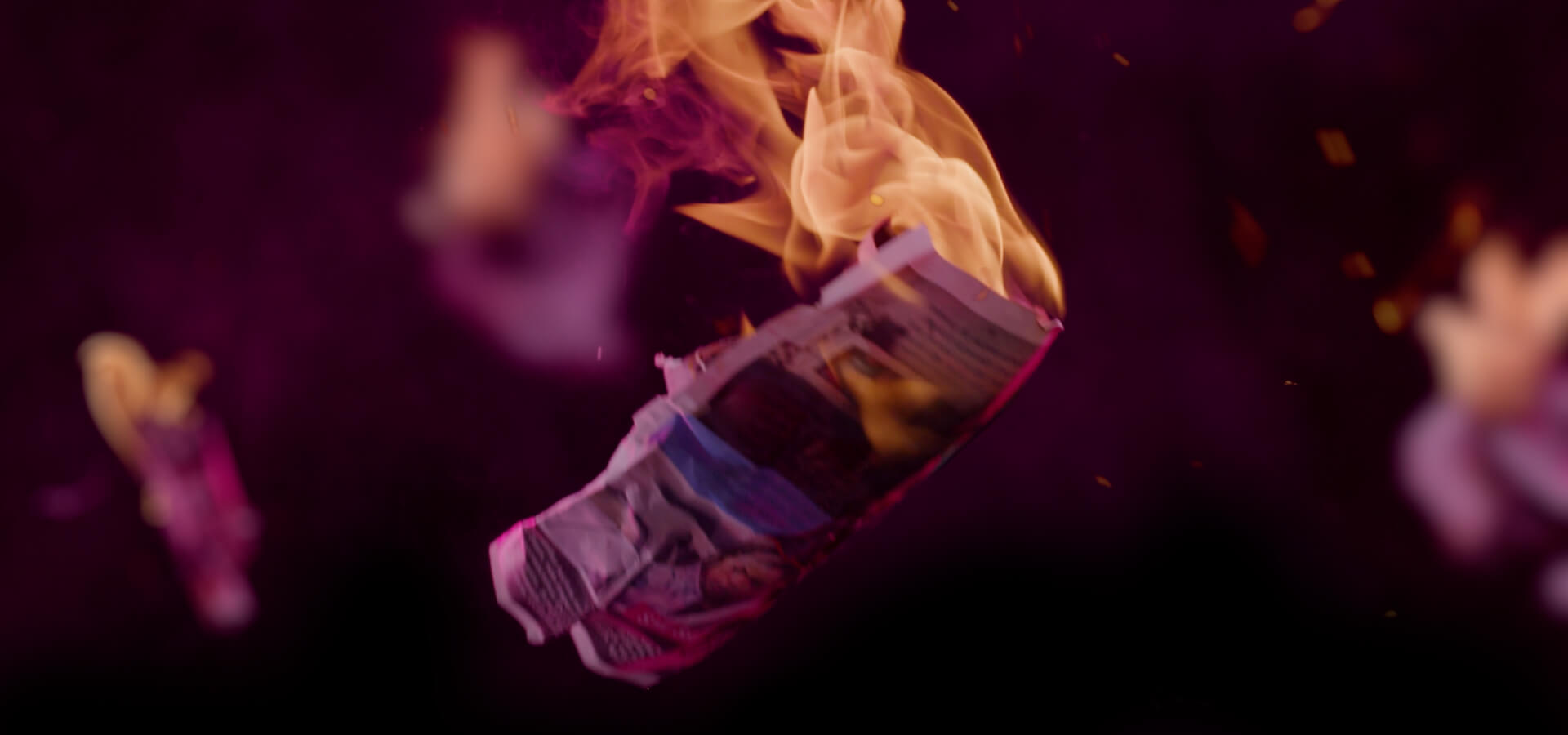 Wendy Williams:
The Hot Seat.
Our VFX department has some serious chops, but when it comes to fire nothing quite beats the real thing, so it was time to mask up again for this shoot for our friends at Lifetime. A woman as ambitious and complex as Wendy can't be easily defined. That's why we loved that this biopic and doc offered viewers a look at all the many layers of Wendy, tracing her ascent as she became the 'Queen of Media' against all odds.
Our tease uses a similarly layered approach to show how fearlessly Wendy occupies the "hot seat", with a hot pink chair surrounded by stacks of tabloid headlines that are all literally on fire! The key with this idea was to make the tabloids instantly recognizable but legally safe, so to pull this off we designed and printed hundreds of our own fictional ones to heighten the drama and become the narrative thread that drives the tease as we set fire to every single one of them!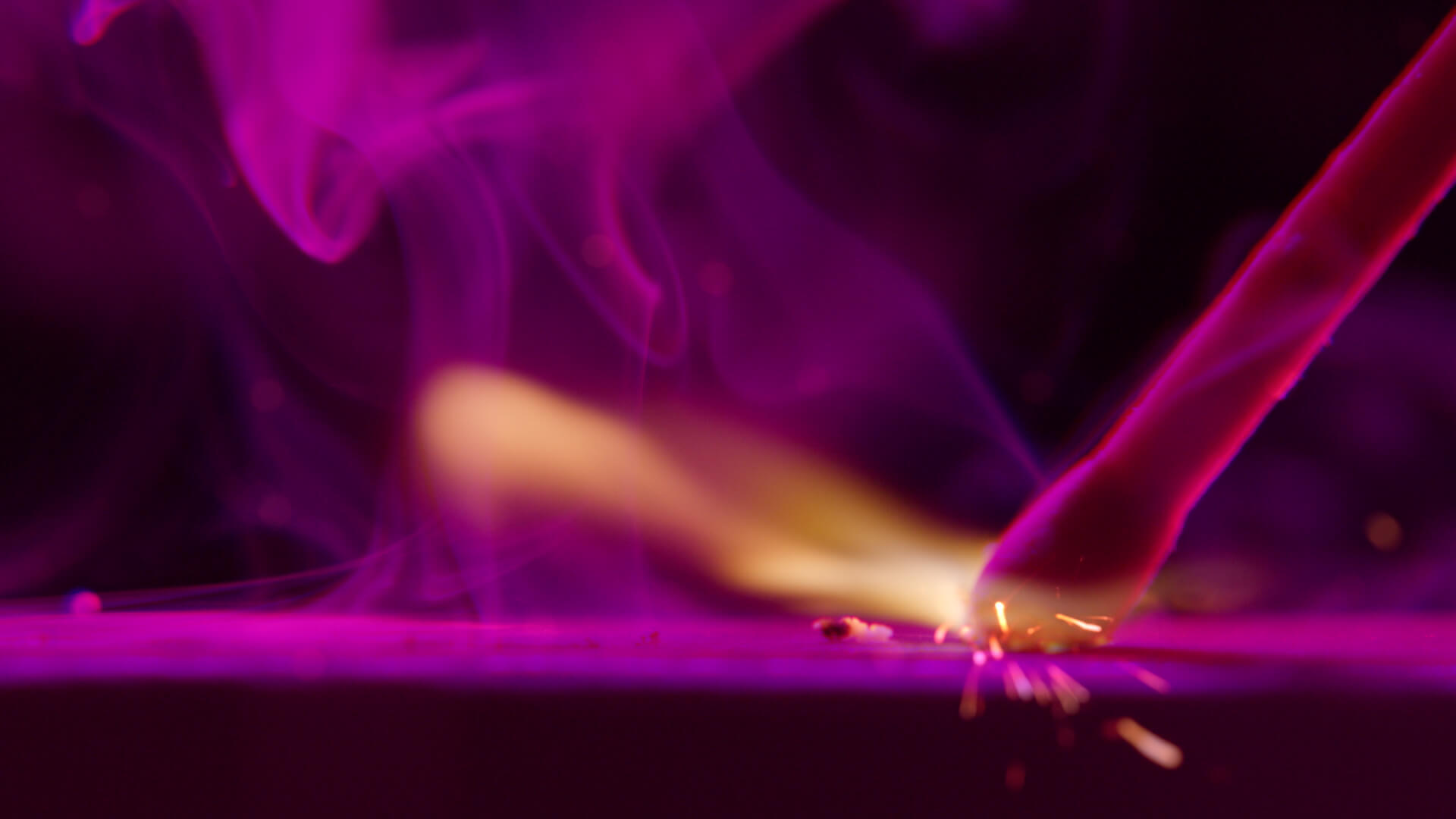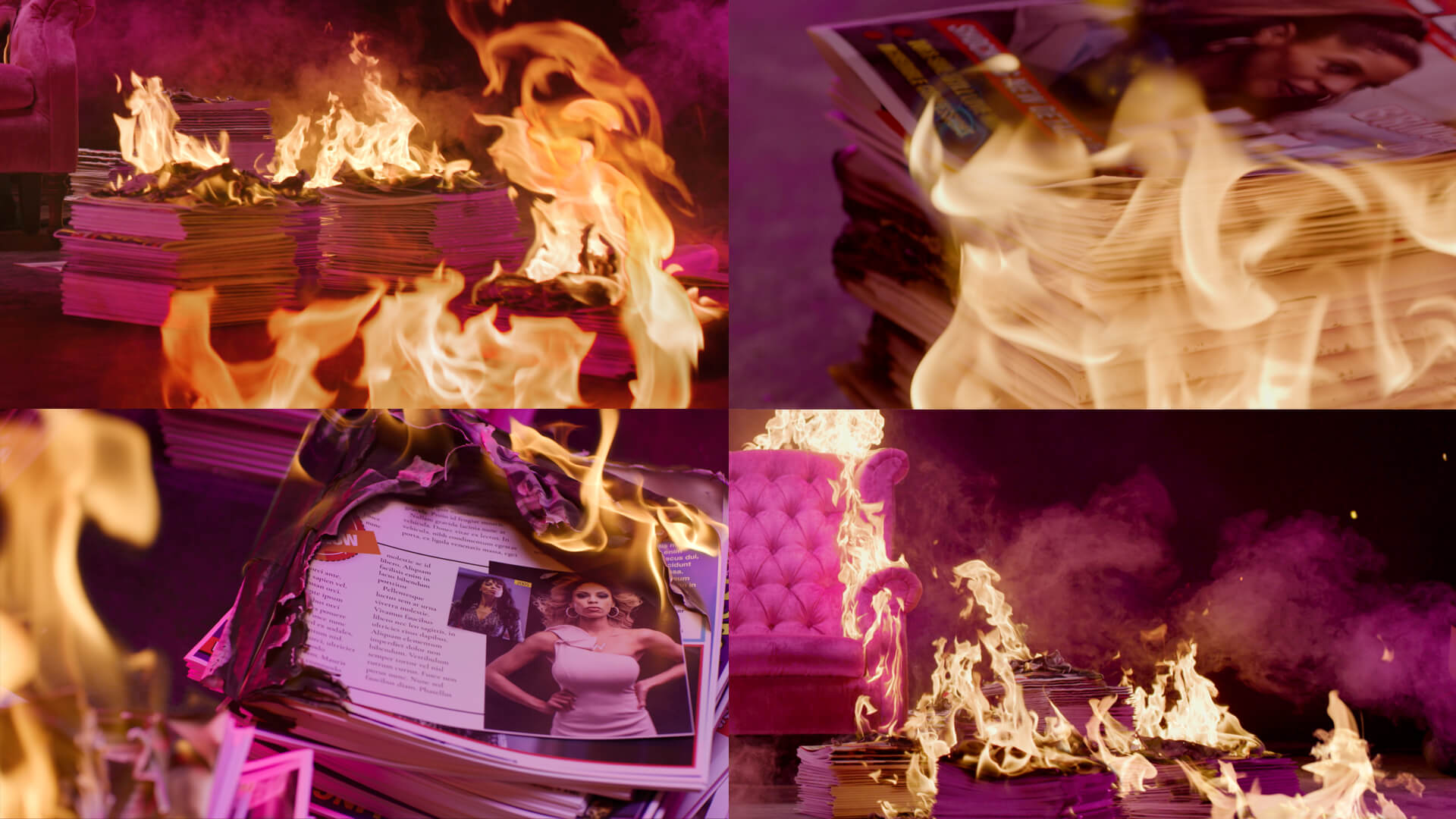 Graphics Package.
To go with the 30 Second tease, we created an extensive graphics package that was just as hot. Bold typography wrapped with our in camera fire elements became the signature look for the entire campaign that encompassed the movie and documentary.
Behind The Scenes.
This project was one of four shoots we did on both coasts during Covid with Lifetime. Our work methods quickly became the gold standard for shooting during Covid. We even created their shooting handbook, which has been used to great success on a variety of projects. For a closer look, click the movie below to go behind the scenes.