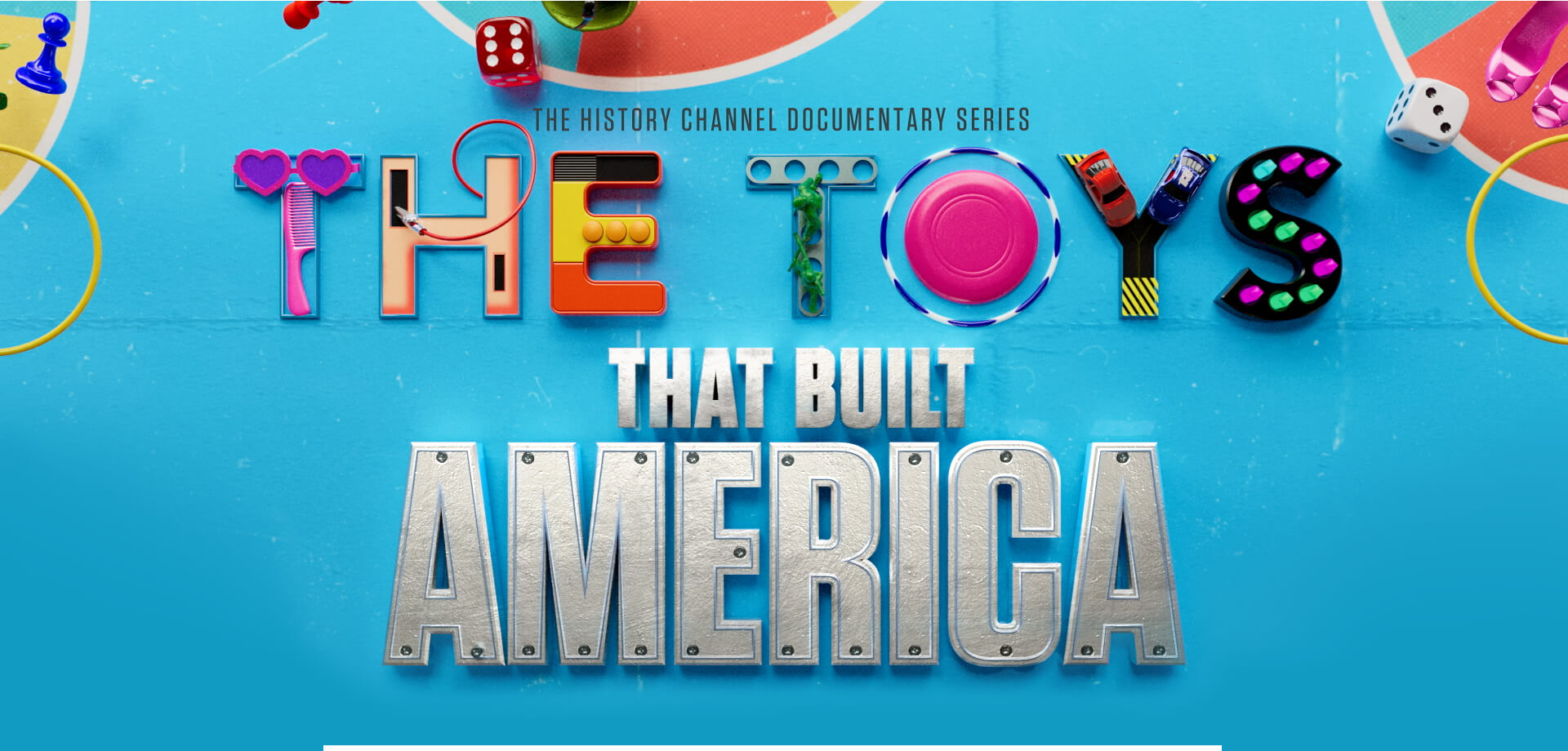 The Toys That Built America.

Against the backdrop of major events in American history, like the Civil War and the Great Depression, "The Toys that Built America" shares a different story: one that brings new products and nostalgic toys to the forefront as driving forces behind untold cultural and economic shifts.

Designing Down Memory Lane.
We had fun creating the promos and social package for the series. Nostalgia is key to a campaign like this and we have a lot of experience when it comes to creating toys that remind us of iconic brands but side step any copyright infringements.
The four-part docuseries showcases visionaries, such as the Parker Brothers, Milton Bradley and Ruth Handler, who transformed a small toy company into the billion-dollar empire now known as Mattel. The series unveils competitive rivalries between iconic brands that changed the fabric of the nation forever.