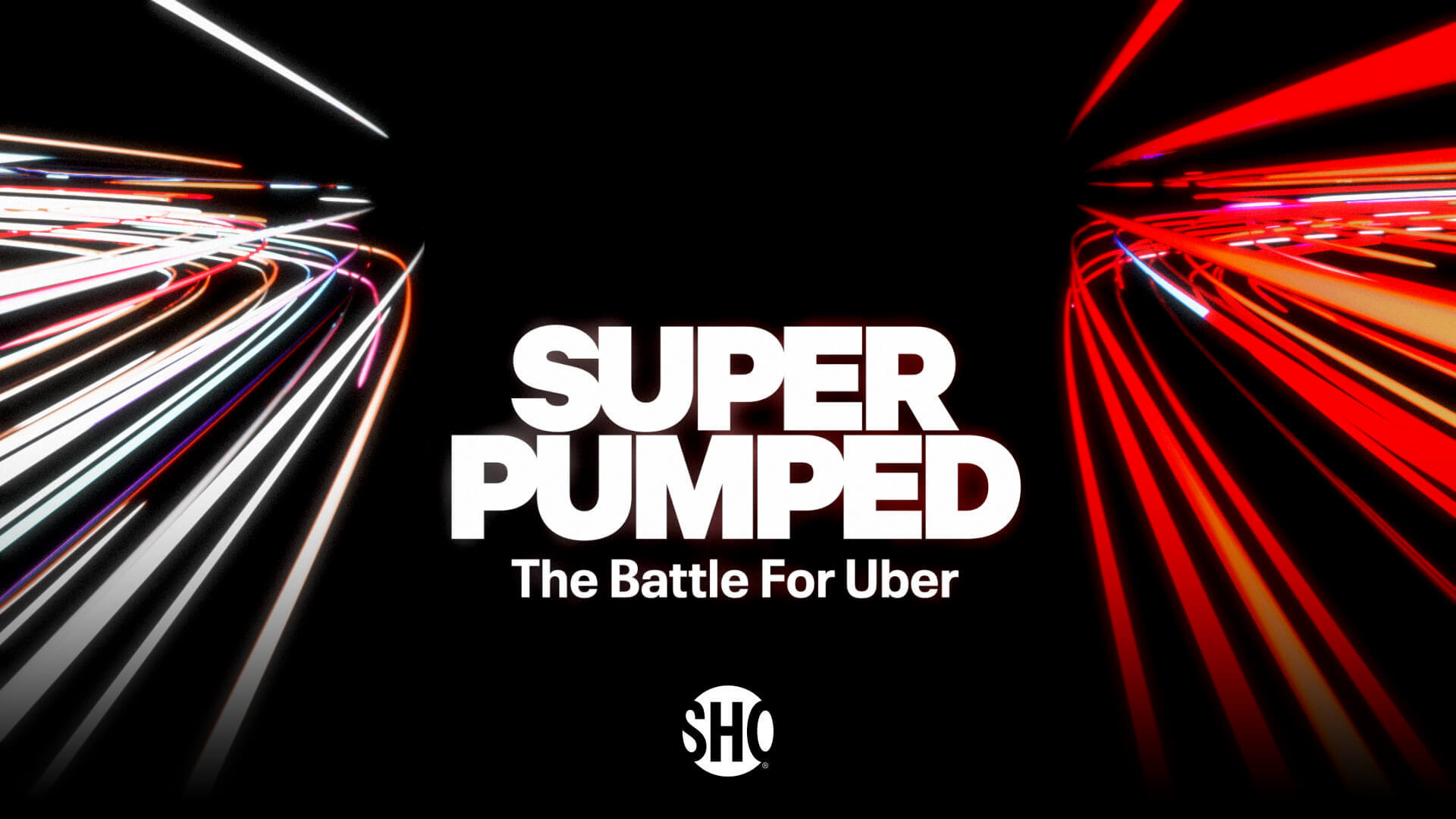 360 Promo Package
Showtime recently came to us to create a 360 graphics package for broadcast, digital and Social to promote their new series Super Pumped: The Battle for Uber. Joseph Gordon-Levitt, Kyle Chandler and Uma Thurman star in the propulsive new Anthology series based on the meteoric rise and fall of Uber founder, Travis Kalanick. Our high energy graphics package echoed Kalanicks bumpy and break neck style and his intense win-at-all-costs approach to forge the fledgling start-up into a multi-billion-dollar tech titan. The final design featured abstracted glowing lines that represented the disruption of the new tech giant. We blurred the lines between tech and traffic, the breaks in the lines and the shaking camera intensified a relentless sense of being at breaking point.
Our intense graphic streams were woven into the fabric of the entire package creating a look that seamlessly integrated with editorial content to produce promos that packed a punch and with the more functional elements of the social package.
Our simple to use toolkits and Social Style Guide ensured that Super Pump's social channels aligned with the show's look and feel and also felt native to social media. The main toolkit covered all the usual promo elements, title cards, transitions and end-pages at all aspect ratios and the social package contained a host of templates for social including captioning, dynamic quote templates and motion playlists.