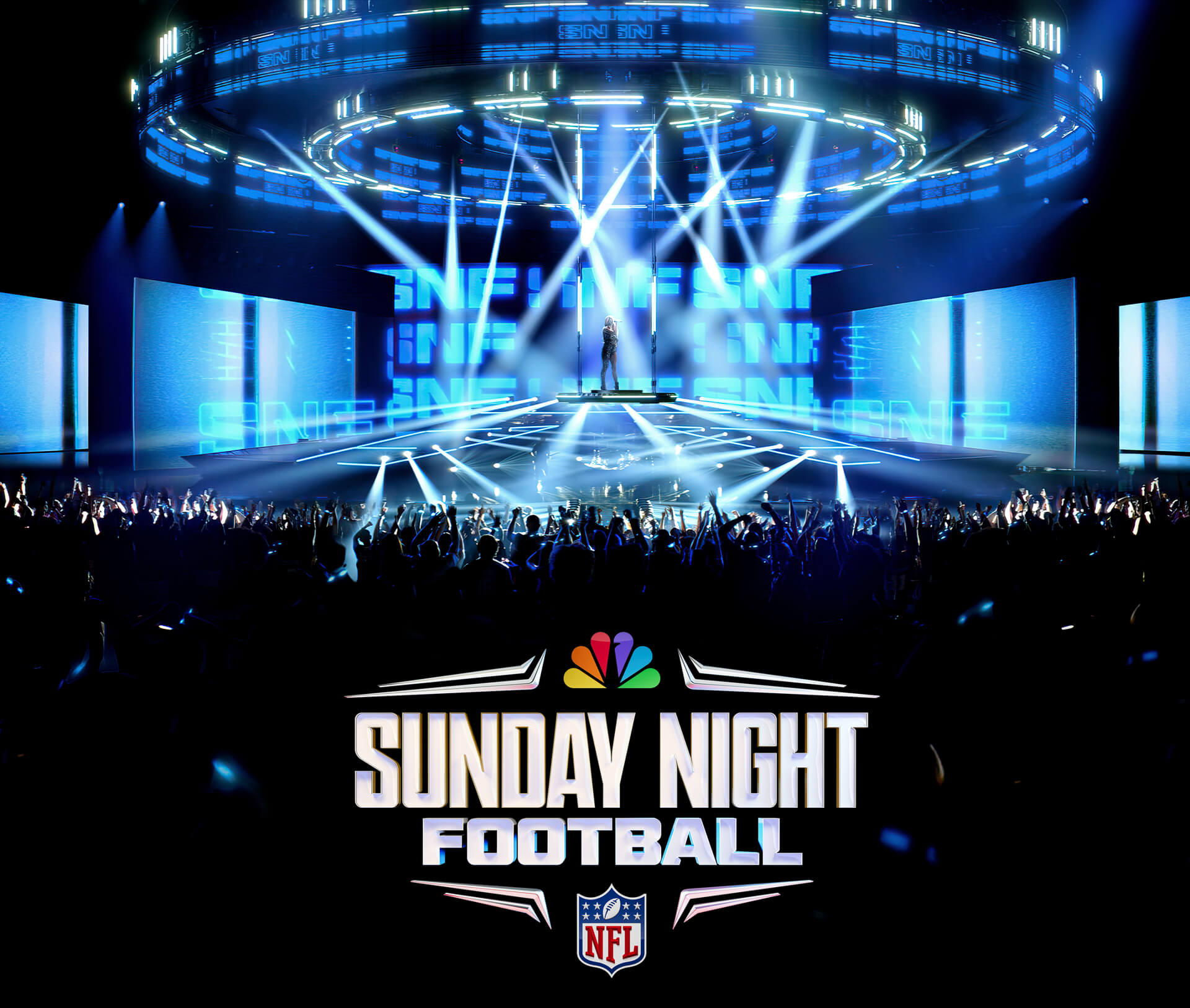 Waiting all day for Sunday Night.
We were thrilled to collaborate with the NBC Sports team to create a fresh approach for this season's Sunday Night Football show open. The K+C team showcased our technical strength and creative ingenuity. Combining live action with design centric VFX is where we excel and working in collaboration with NBC Sports and Tripp Dixon Creative Director NBC Sports made this collaboration a perfect fit.
The first challenge we faced was to reimagine the Open, which stars Carrie Underwood, and craft something entirely new. There is no bigger stage in sports than Sunday Night Football, so we designed and developed concepts that mirrored the magnitude of its legacy and the excitement of the spectacle itself. Once awarded the project our next challenge was the meticulous previz and technical planning required to capture such an ambitious idea in a single shoot day. Our dedicated team made multiple trips to Las Vegas to ensure that our stage screen visuals, set extensions, and VFX were precisely calibrated before the shoot.
Light as a Character.
Light and lighting play such key role in the concept, we treated it almost like a character itself as it changed and morphed to lead us through the open. The stage set was illuminated with dozens of moving spotlights, resulting in a highly dynamic light show. However, incorporating CGI elements into this environment posed a significant challenge. The light beams would appear disjointed if they intersected with the added CGI components. Addressing these issues demanded meticulous pre-planning and choreography to ensure that the lights were strategically positioned, allowing for seamless set extensions.
We had the great fortune of being able to shoot on the World Resorts stage in Vegas where Carrie performs her Reflection residency. The technology at the venue is this state of the art, and her world class crew helped us every step of the way. With strategic VFX and post set extensions, we transformed her indoor stage performance into a massive arena show. The shoot was an impressively well-oiled machine that included a performance on the stage, crowd plates and a blue screen shoot backstage.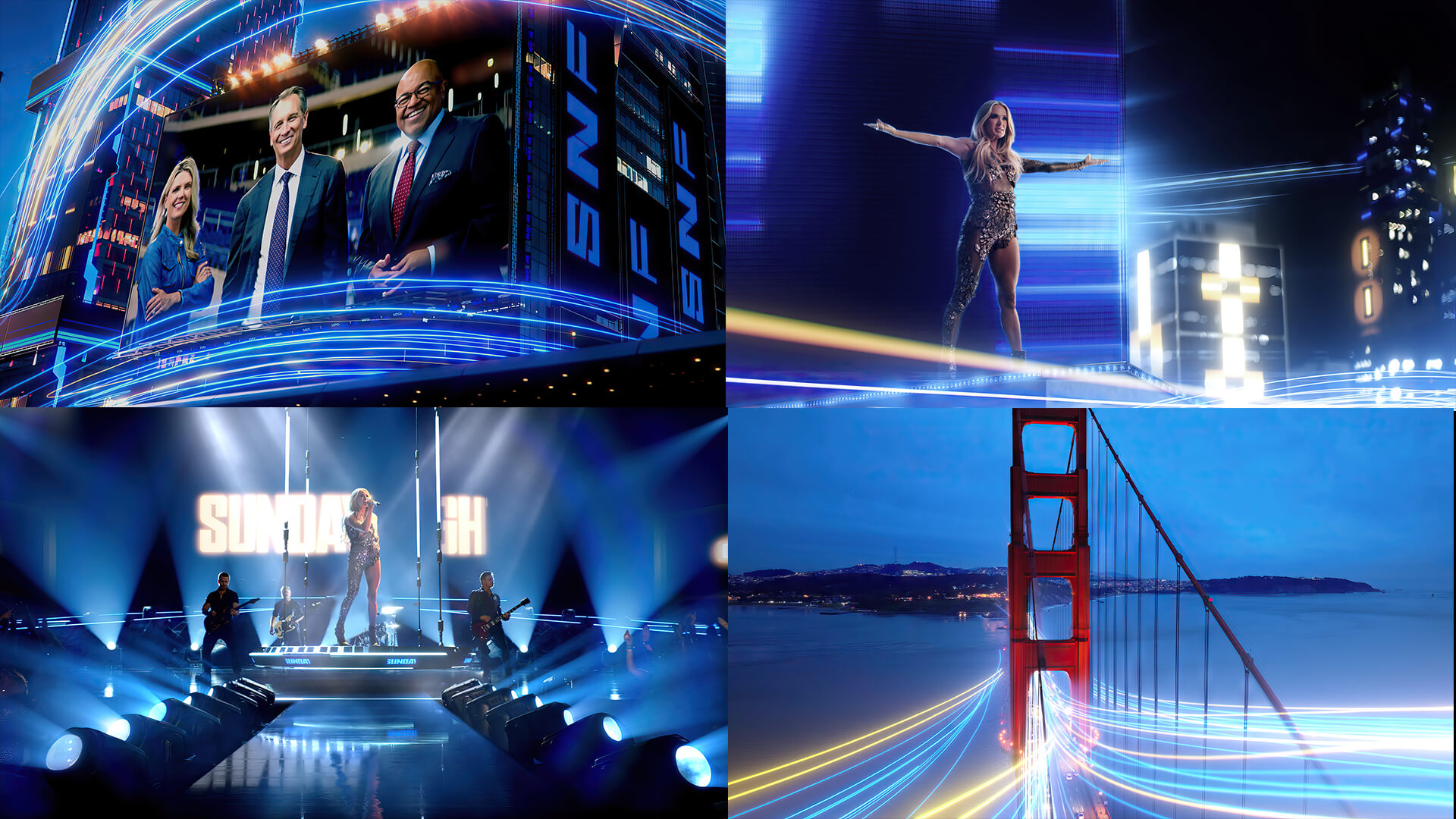 Watch the behind the scenes.
A project like SNF requires more than just a VFX partner. It requires a multi-skilled and battle tested team, who can navigate the entire production process from concepting and previz through VFX and post. All the hard work paid off after the first airing as the social channels blew up with comments from delighted fans. Sunday Night Football this year brilliantly showcases three unique pieces we created: the show open, the kickoff show and the halftime show. Be sure to watch the video below for a look behind the scenes as we peel back some of the many layers that go into our VFX.