Shell – Multi Me.
Thanks to the K+C VFX team for making our latest highly-technical campaign for Shell feel like any other project. Due to COVID-19, what started out as a mostly in camera spot quickly turned into a green screen and fully CG-Post challenge. Teaming up with our good friends Mike G and Bodega, our VFX wizards got out the Motion Control guns and re-imagined how we would pull off the new creative all in post. This Live Action flip to Animation trend has been constant throughout 2020 and it's been a huge benefit for our studio and directors to have that kind of VFX muscle in house to act quickly and do all the heavy lifting.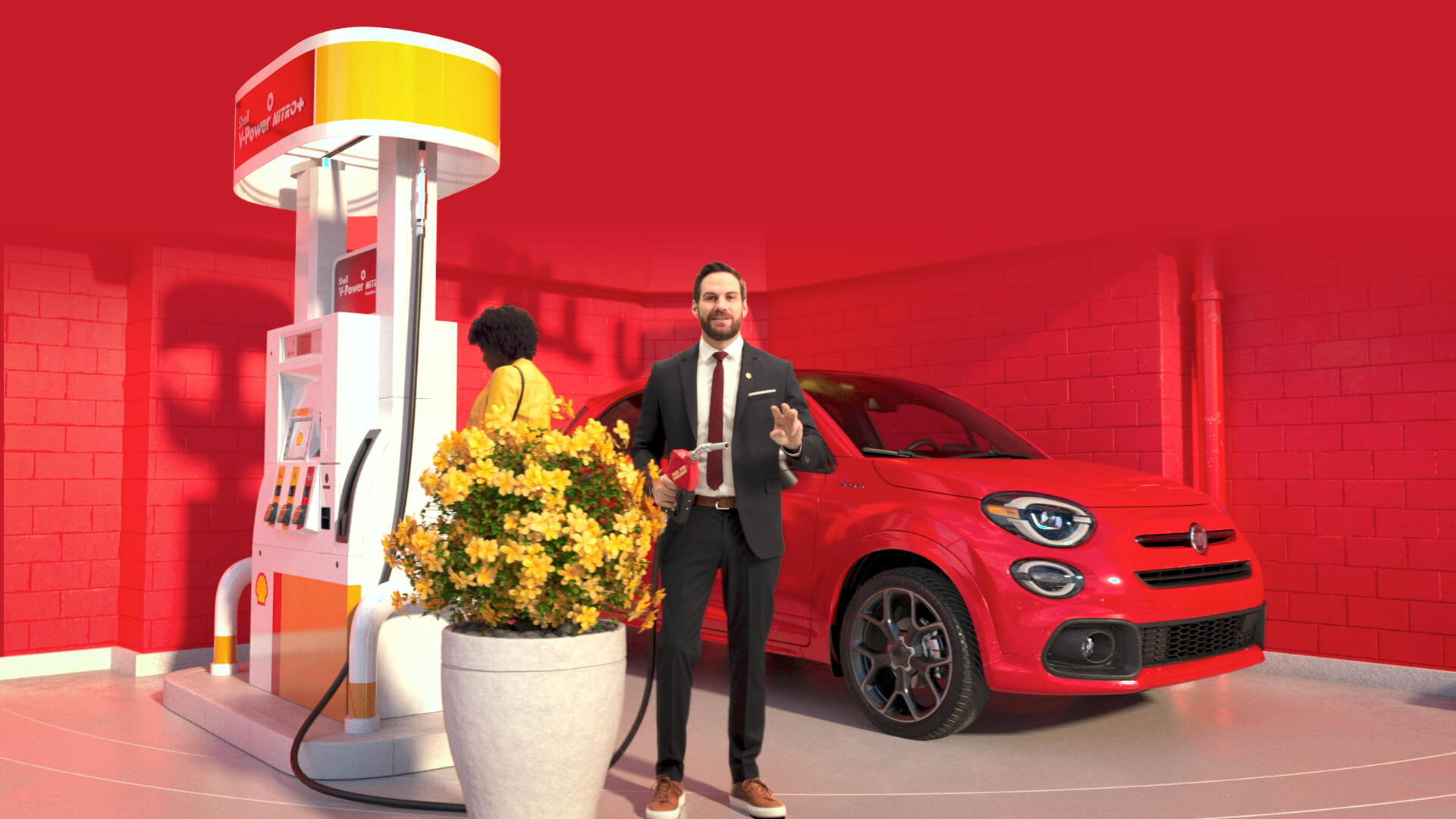 Kings of Motion Control
With a tight schedule it was very important that we start creating the CG world as soon as possible. We needed to have our Previs and all of the CG elements (car, pumps, exteriors, and interiors) built and approved prior to the Motion Control shoot with our actors. As technically advanced as this project was we relied heavily on the strength and experience of our VFX team to not only dial in Previs in record time but make MoCo final adjustments on the fly to shoot 8 spots in one day. This approach was a strategic balanced attack of starting CG early enough to give us time needed for pre-shoot approvals but also allow us time the time in post to composite and finesse the live action into our CG world.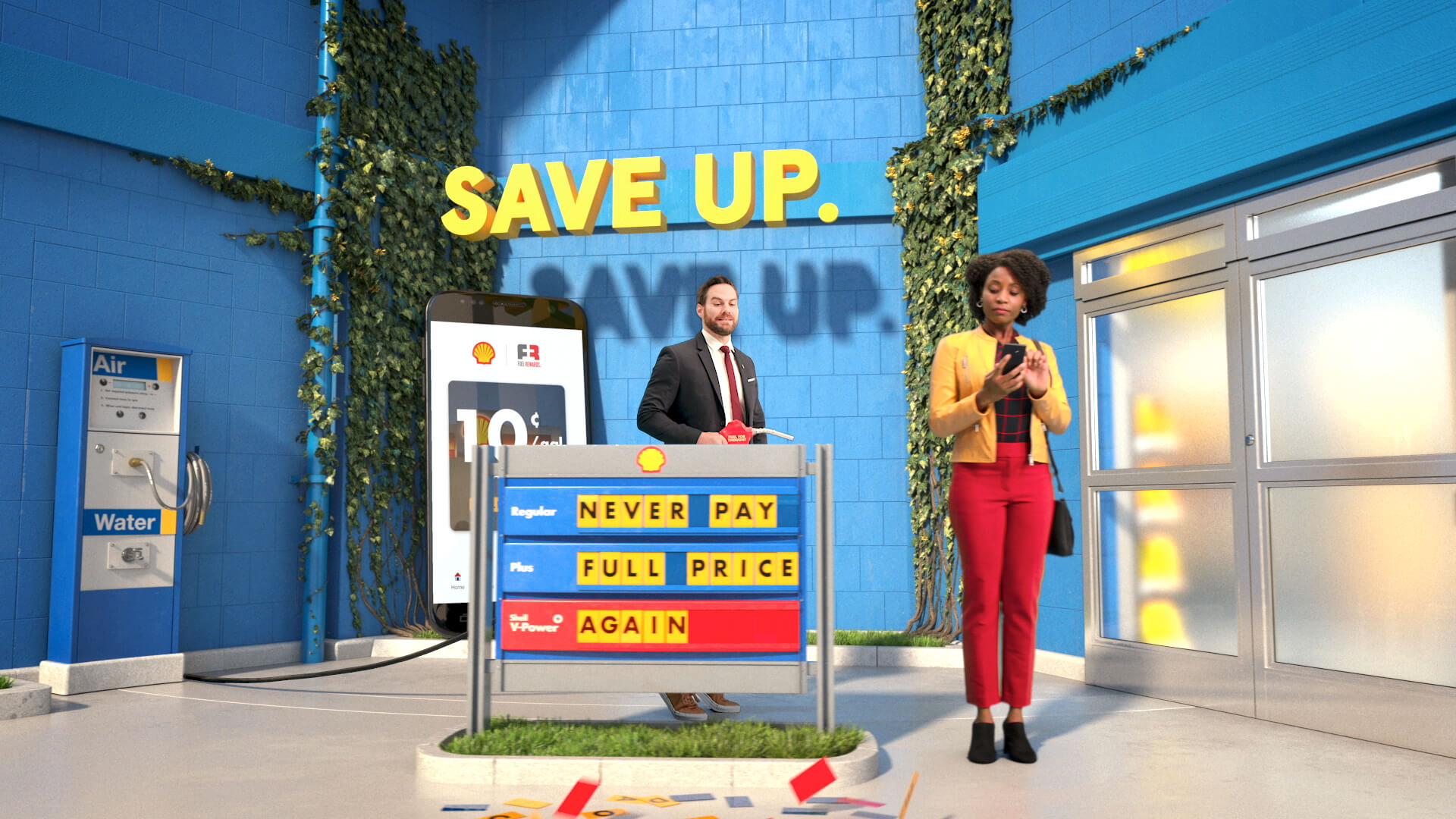 Design: Harmony + Balance.
We took great care in creating the CG sets and props to not be overly stylized, but rather be more like selective real objects that existed within an otherwise art directed world. Photo-real CG gas pumps and our hero car helped bridge the gap between the boldly colored sets and our actors. By using repetition we created a sense of unity and consistency throughout our design. Repeating shapes without variation in our design is taken in with one glance as the brain comprehends one and immediately knows the rest are identical. Ultimately our approach was not about stripping the design down to the point it's soulless but rather making it about harmony and balance between visual elements.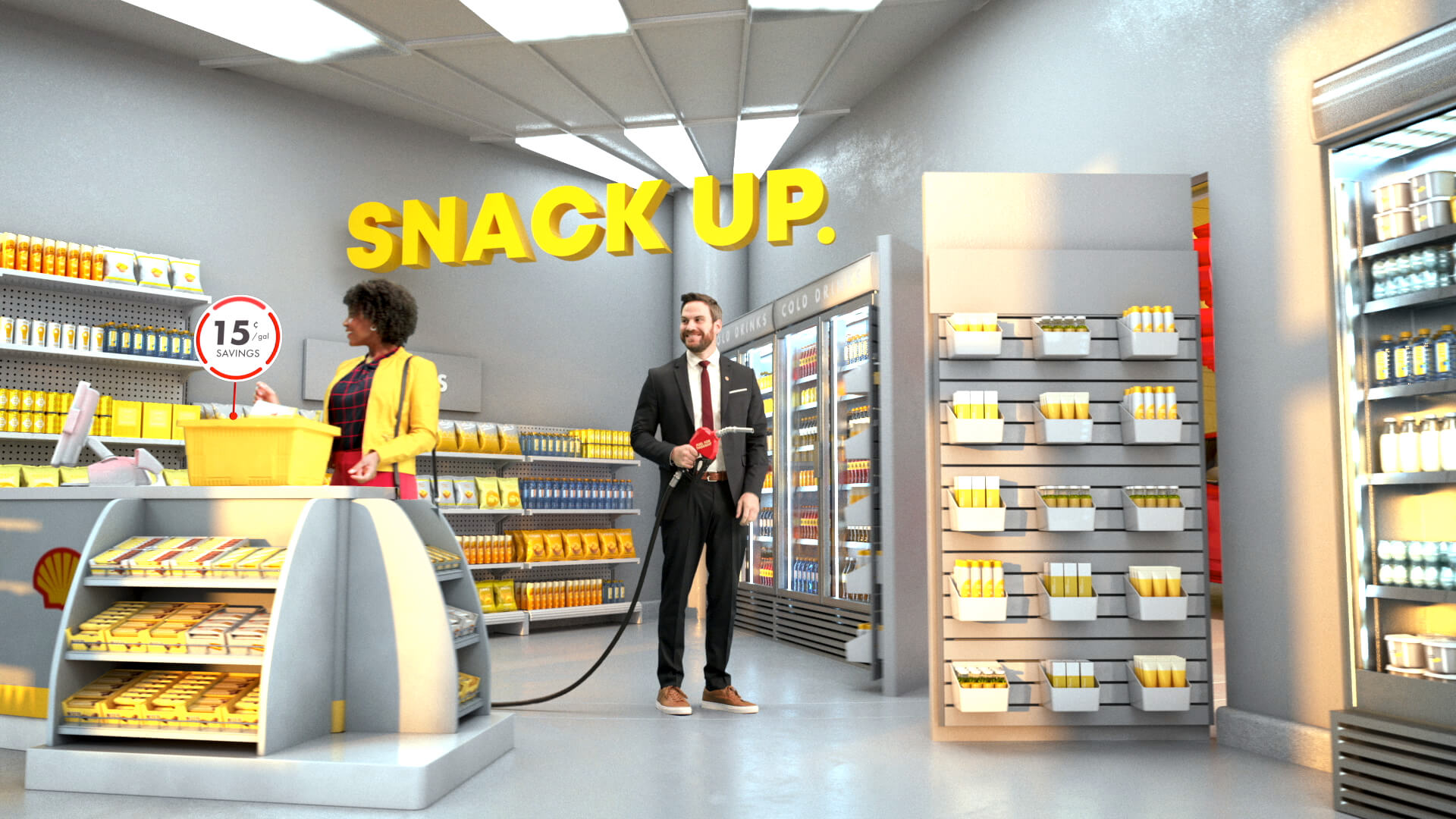 Go Behind The Scenes.
We can't show you the actual math skills required to pull this one off, but we hope our Behind the Scenes video  of Shell "Multi-Me" will help explain and visualize the path we took from our Previs to Motion Control to CG texturing/shading, finishing and final delivery.