2D Ride in the Park.
K+C created this world of Paragard that explains the benefits of the product through 2D animation. Starting with an MOA of the 3D product and transitioning into a 2D world, we did character development and populated the environment after modeling, rigging, and animating each element to fit into their specific scenes.
Character Design.
We re-created every actor in the commercial the viewer had just seen in animated form to create a seamless flow from the live action to the animation and throughout the legal disclaimers. 
Environment Design.
Seamlessly transitioning from the product demo, we re-created the environment from the live action part of the commercial with a Paragard branded color palette.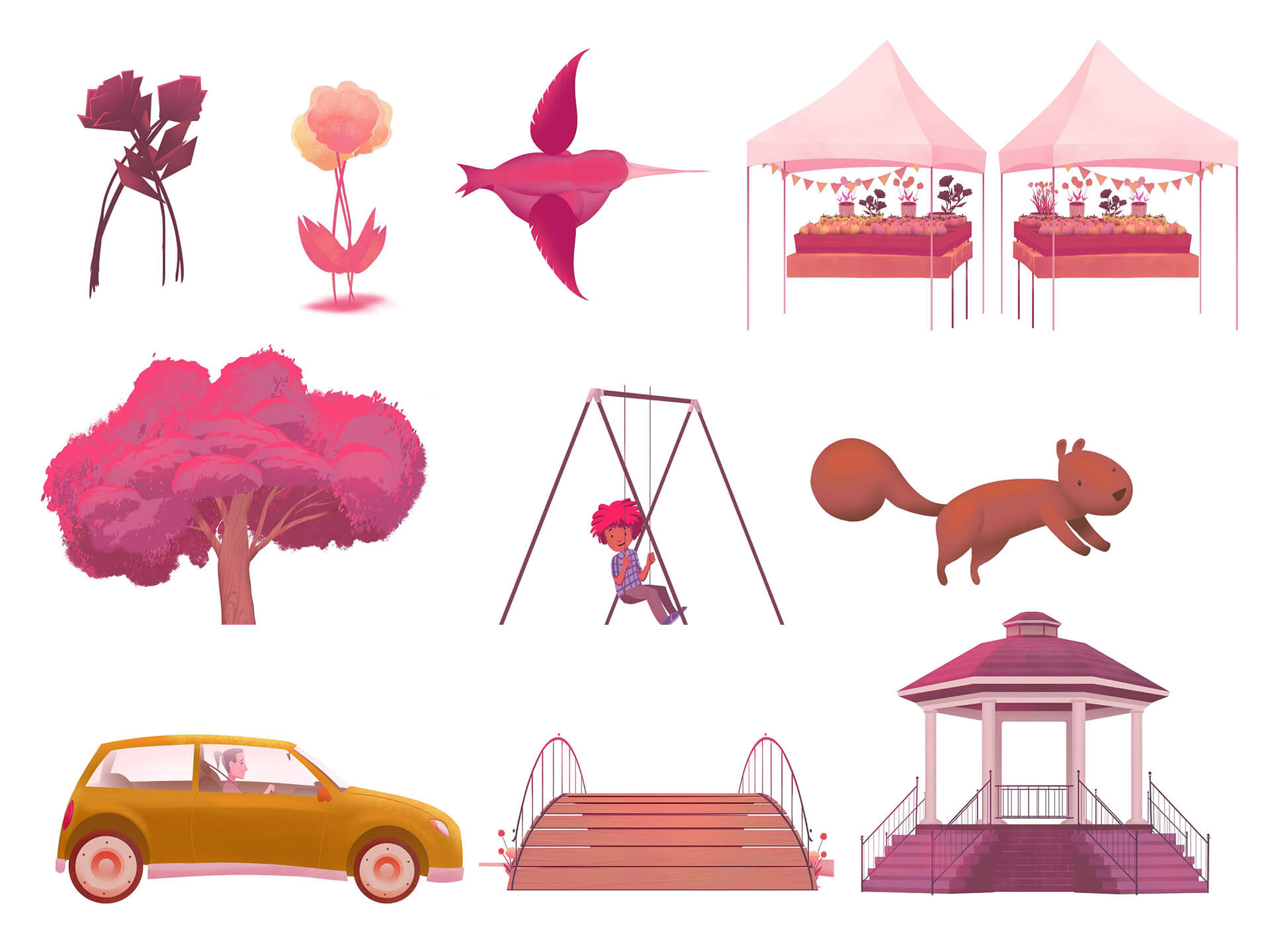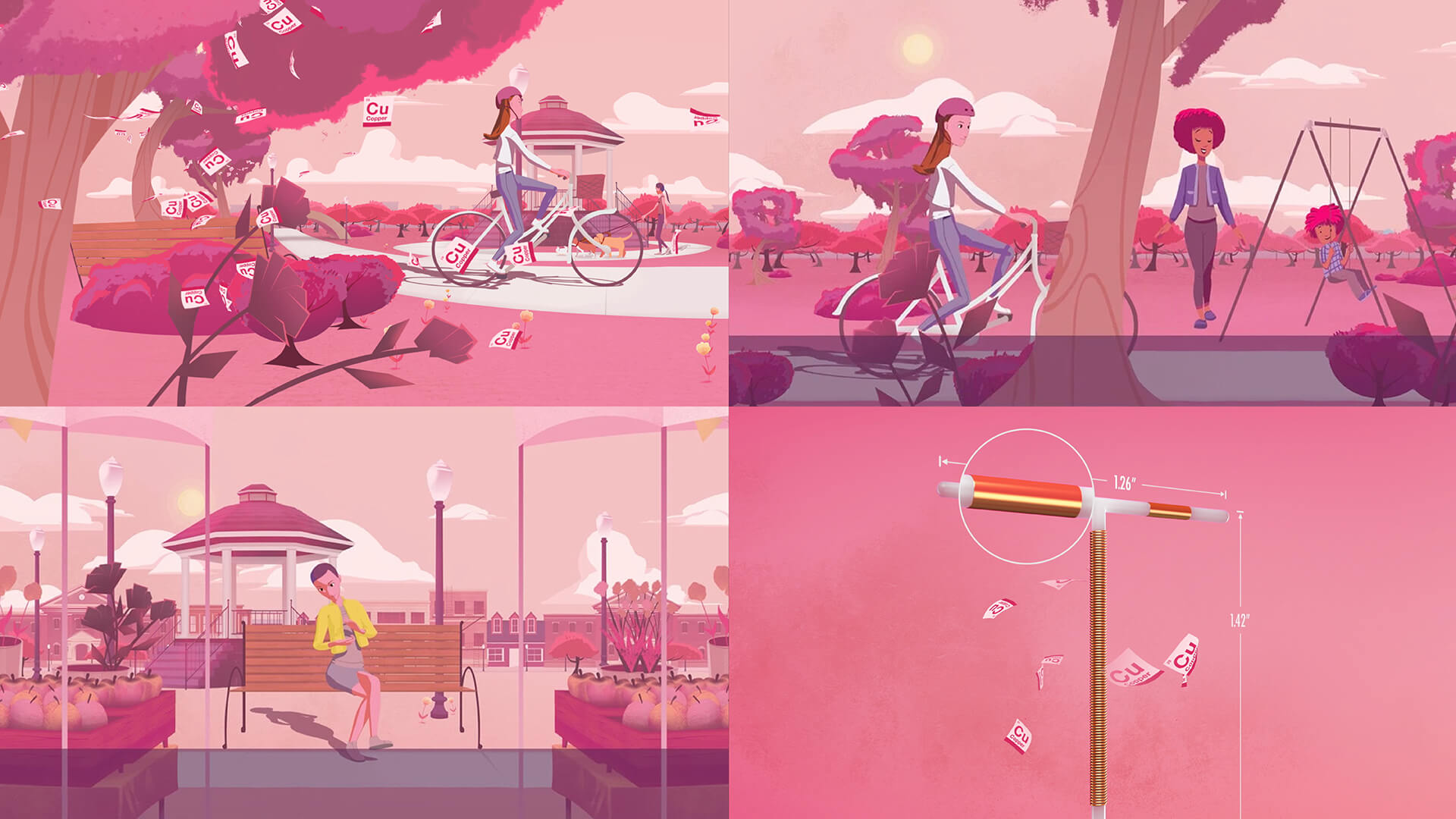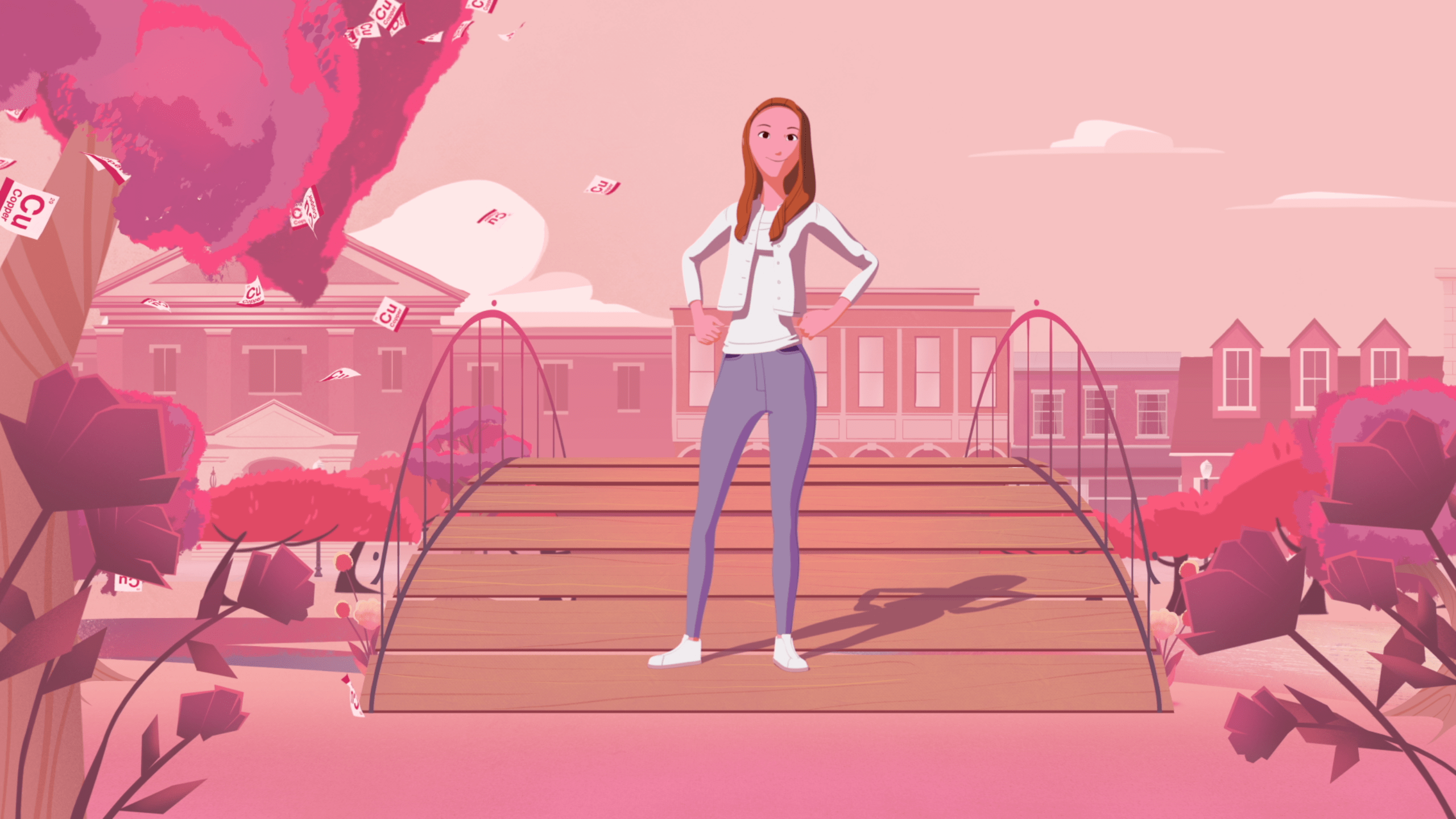 Embrace the Disclaimers.
At K+C we understand that legal disclaimers are an important part of our medical commercials, but we strongly believe they can be just as fun and entertaining as the rest of the spot without being distracting.