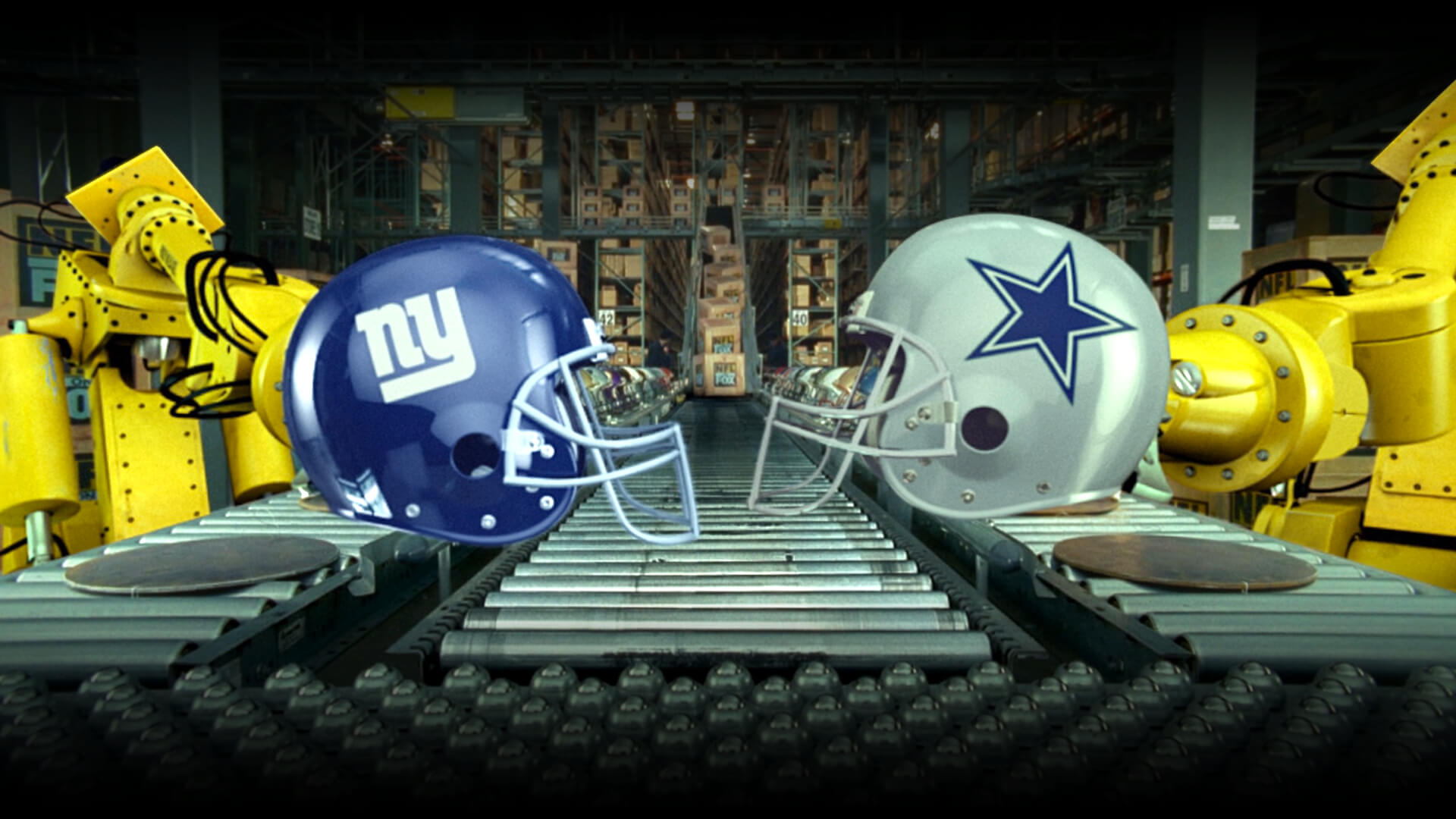 FOX Sports NFL Delivery.
There may not be mail or FedEx deliveries on Sundays, but there is NFL on FOX Sunday. K+C concepted, and co-directed this EPIC delivery system world for FOX Sports to emphasize how NFL on FOX always delivers. We portray NFL on FOX Sunday as a national shipping company that makes a point of delivering the latest football news and top game analysis every Sunday. We join in the delivery process as we see NFL on FOX labeled wooden crates and packages together with football equipment traveling over intricate conveyor bets. Items are separated and shoot through tubes, fall down slides and funnel into crates for shipping. Robotic assembly line arms pick up, inspect and display helmets while full uniforms are bagged for the shipment to be fork-lifted into delivery trucks with the NFL on FOX logo and show tune-in times.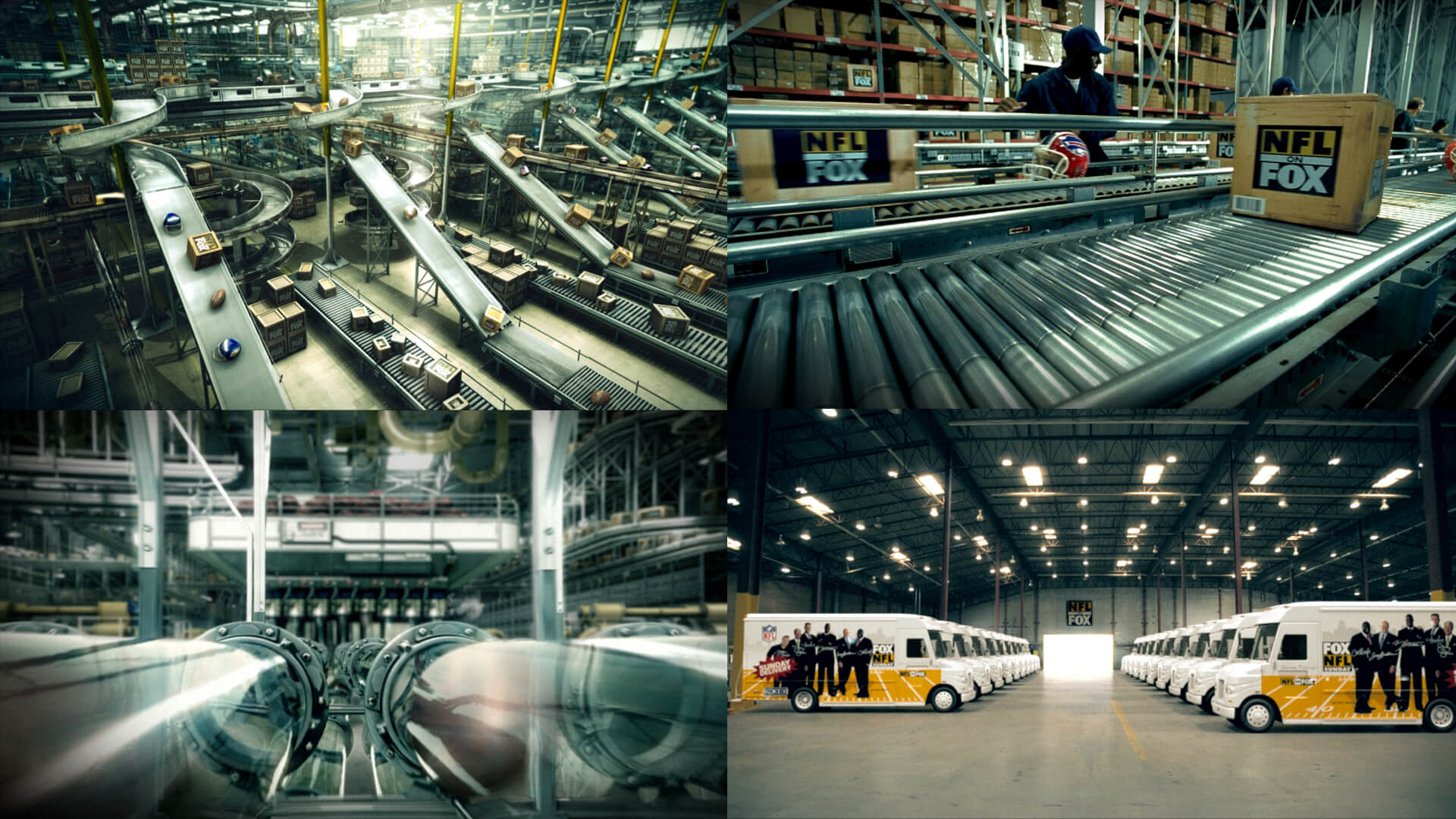 Process.
Teaming up with our good friends at FOX Sports, K+C shot in a large warehouse to get practical footage of the warehouse world along with plate shots for all of the CG environments that needed to be created to bring our magical delivery world to life. A huge fleet of delivery trucks with the photos of Howie, Jimmy, Terry and the gang animate inside of another empty warehouse all lined up to get their shipments on the road.