We recently lit it up with dentsu MCGARRYBOWEN and Kingsford for their really creative FIREDROPS campaign. For over 100 years Kingsford has empowered people to bring their own flavor to the table. Igniting passions and possibilities, on and off the grill. With Kingsford's new Blaze Your Trail: Firedrops campaign, we dialed in the look to help invite multi-cultural millennials into their grilling lifestyle.
In each episode, they invite a celebrity cultural trailblazer to attempt to learn how to make a signature dish from a local culinary trailblazer.  While they prep and cook on separate grills, the chef serves as a guide, culminating in a taste test where the chef rates how our cultural trailblazer fared. Will they get the chef's "Blaze" badge of approval? Tune in to find out.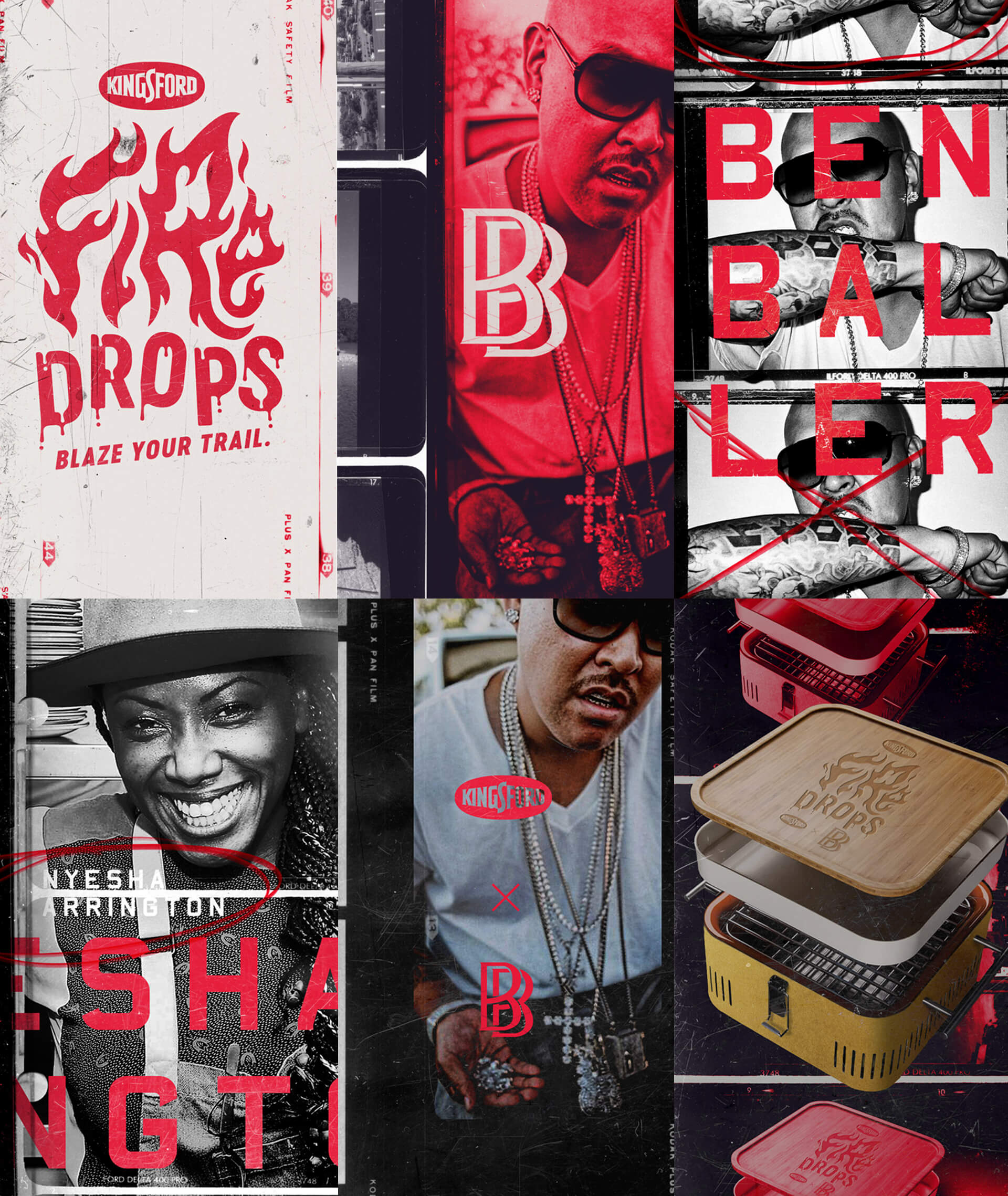 Before we were invited to present our ideas for Firedrops, K+C had been working on Kingsford's branding in the form of their mnemonics. We always say our mnemonics are the gateway drug into K+C. We usually leave a lasting impression on clients with our passion and attention to detail for even the smallest of projects.