The Perfect Colab.
We recently teamed up with our good friends Mike G and Bodega, this time for a fully CG spot for Humana. It was a deep collaboration between Bodega, Rain, and ourselves, something we're quite used to.  Our relationship with Mike and the team goes back to 2008 so we have built years of trust and rapport. Our design and animation abilities paired with our visual effects skills make us a perfect fit for a project like this.
Engaging the Audience.
At K+C™ we love the process of using visuals to engage an audience in information that they might otherwise find dry or dense and this Humana spot is a great example of how we work with every detail to help capture and keep our audience's attention.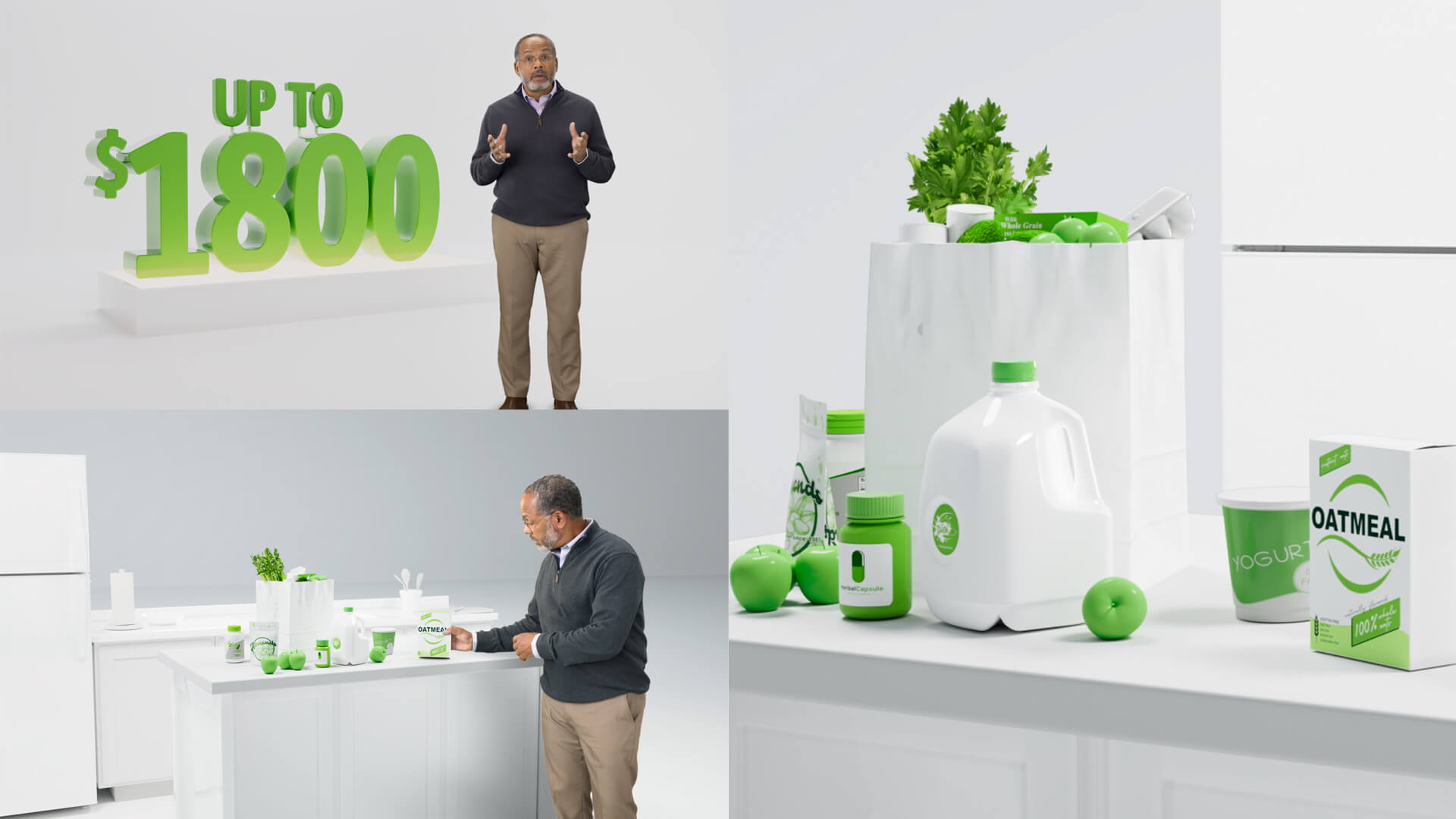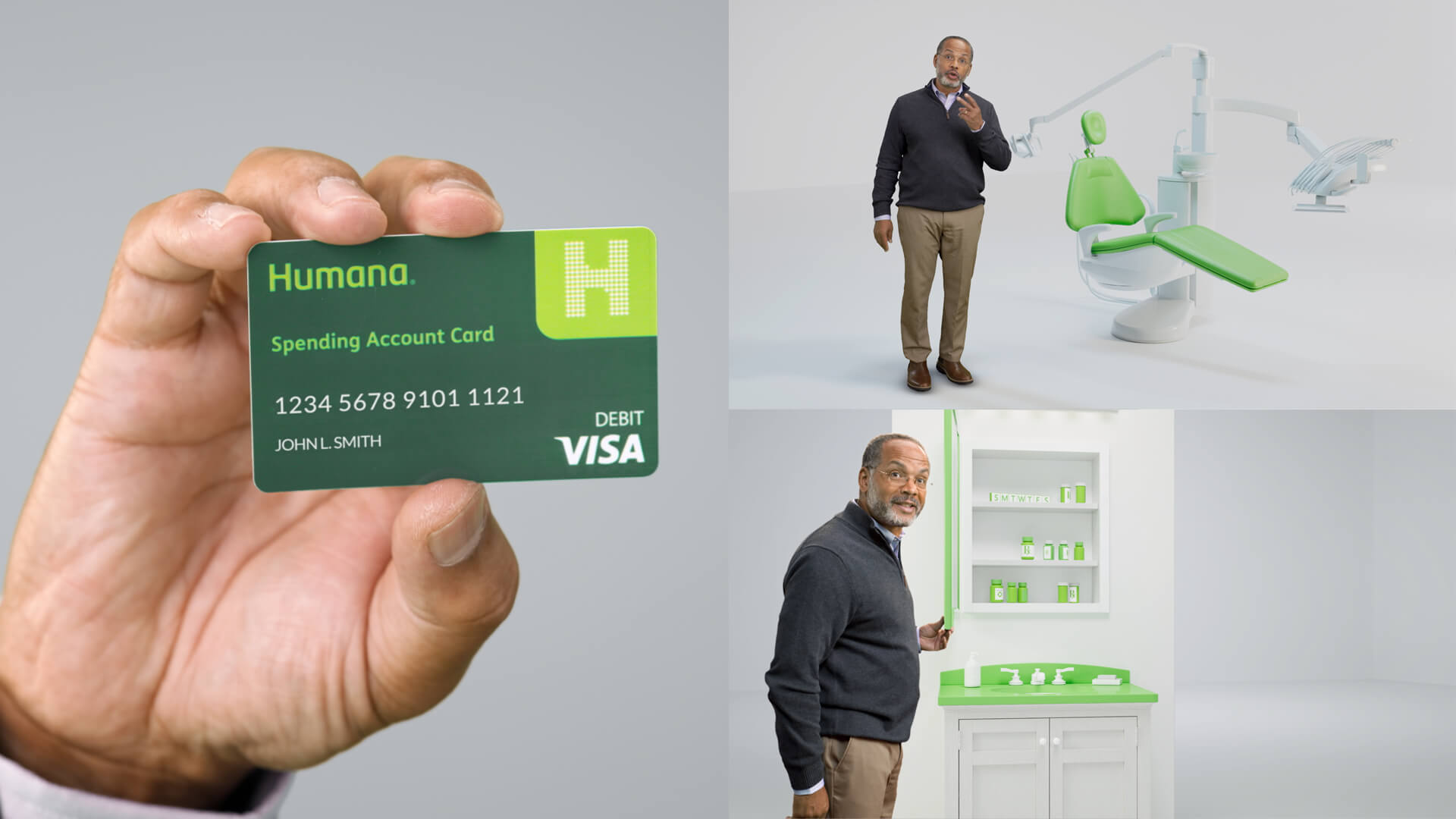 Process.
The spot was shot entirely on a green screen stage allowing us to create everything from scratch apart from a few key hand props that were practical. Lots of tracking information was placed around the stage so that we could match the camera movements created on set. Some basic proxy geometry was used when our actor needed to interact with a surface or item and stands with marks served as his eye-line when he needed to look at an object.