Love Clouds + Quotes.
To give "Interior Love" a look of its own, we considered Jeff Koons as inspiration for showcasing each of our reviews with mylar balloons. Our camera moves through the inside of the Civic as text balloons inflate before our eyes. So many inflate that they quickly fill the interior, pushing us outside. As the doors burst open and the balloons spill out of the car, they join more that are drifting in to comprise the cloud.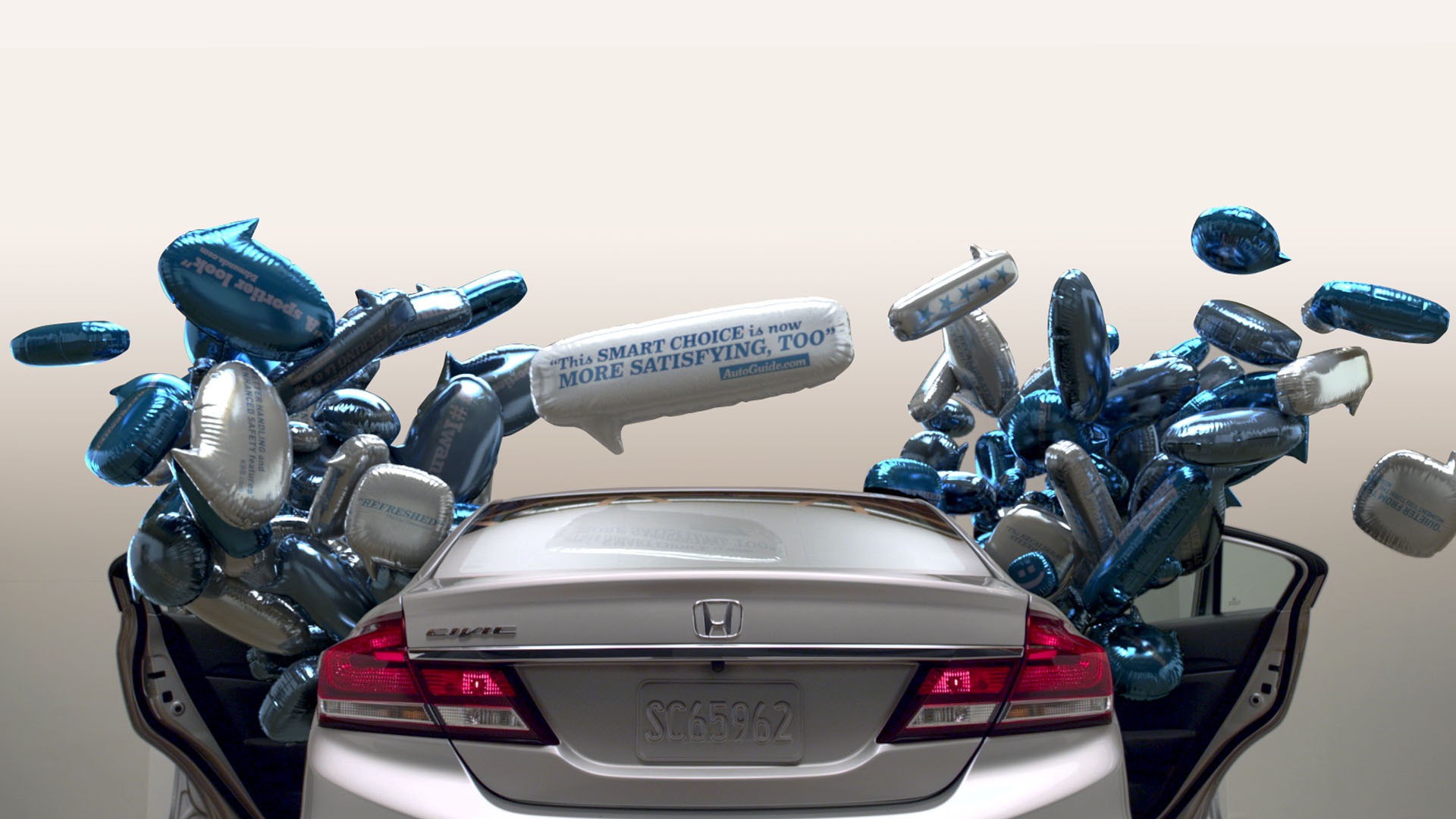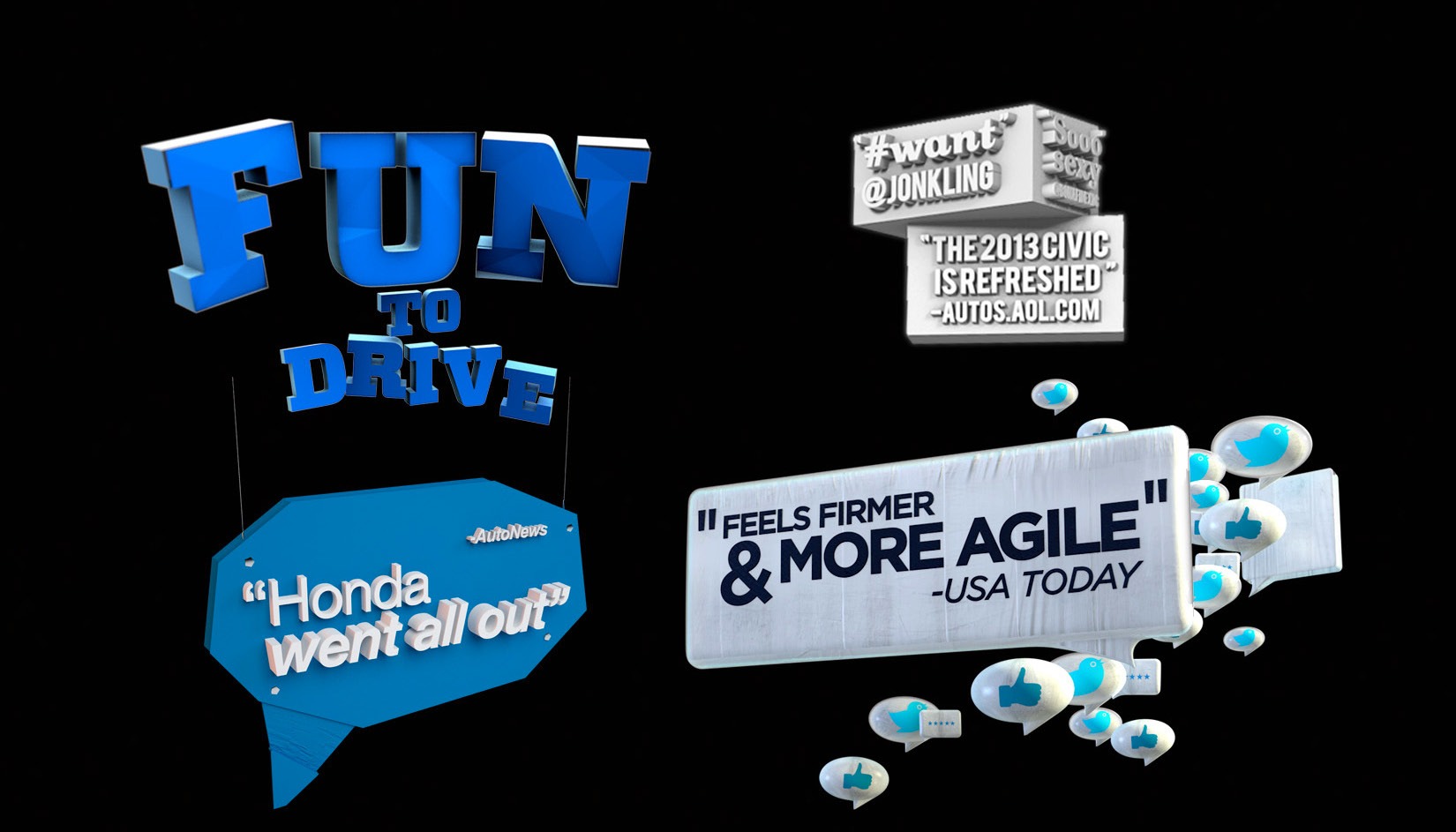 Living Typography.
Though the concept originally called for a traditional typographic spot, we successfully translated it into one with sleight-of-hand VFX, where typography lives in an organic and natural way on the screen. Our goal was that our balloons would not feel forced in our execution and appear so photo-real you could reach out and touch them.