Hiroshima – 75 years ago.
Our friends at History challenged K+C to create a fully CG animated promo and GFX package for 'Hiroshima" a documentary marking the 75th Anniversary of the first detonation of a nuclear weapon in wartime that ended World War II. The atomic bomb was one of the greatest achievements of the human and scientific imagination but also one of its most terrible. In hopes to infuse humanity into one of the planet's darkest moments, the documentary allows the figures who designed, built, and detonated the bomb as well as those who were caught in its wake to narrate their own journeys through an astonishing story of scientific endeavor, unprecedented ambition, and unyielding horror.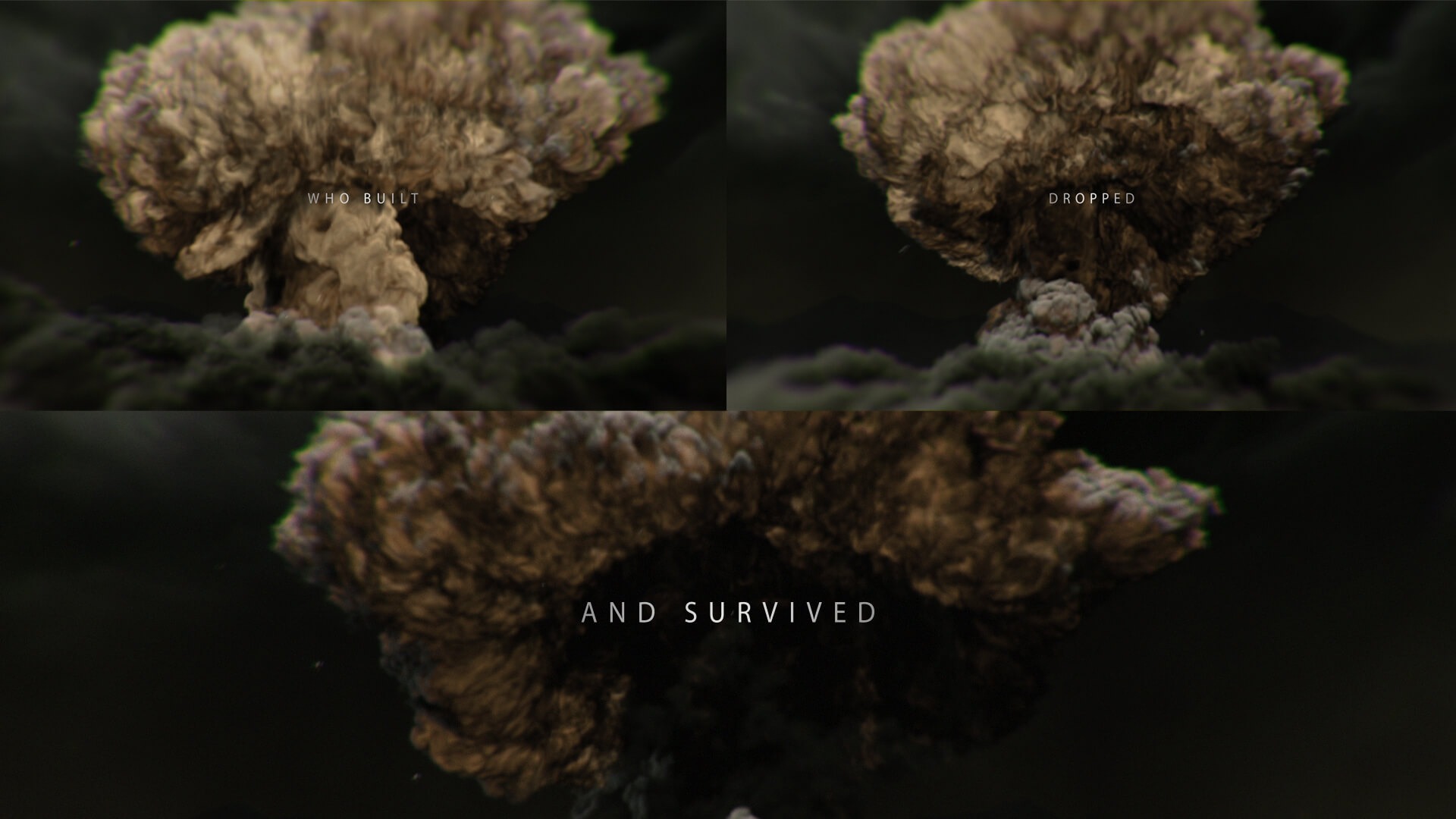 K+C CG is the Bomb.
Although a very tight schedule and using Houdini to create CG elements and environments usually don't go together well, without any usable footage or assets for the project we were confident our K+C VFX team was up for the challenge. From Mushroom clouds, environments, a textured Logo, and all 3D particles we were able to deliver on our promise of a fully CG project.