Food That Built America 3!
We had fun creating the next installment of promos for Food That Built America. This time featuring Kentucky Fried Chicken, Taco Bell and TGI Fridays. A deft blend of 2D and 3D allows us to turn these spots around quickly while retaining a high level of production value. They are fast paced spots packed full of energy and we have so much fun concepting and animating them!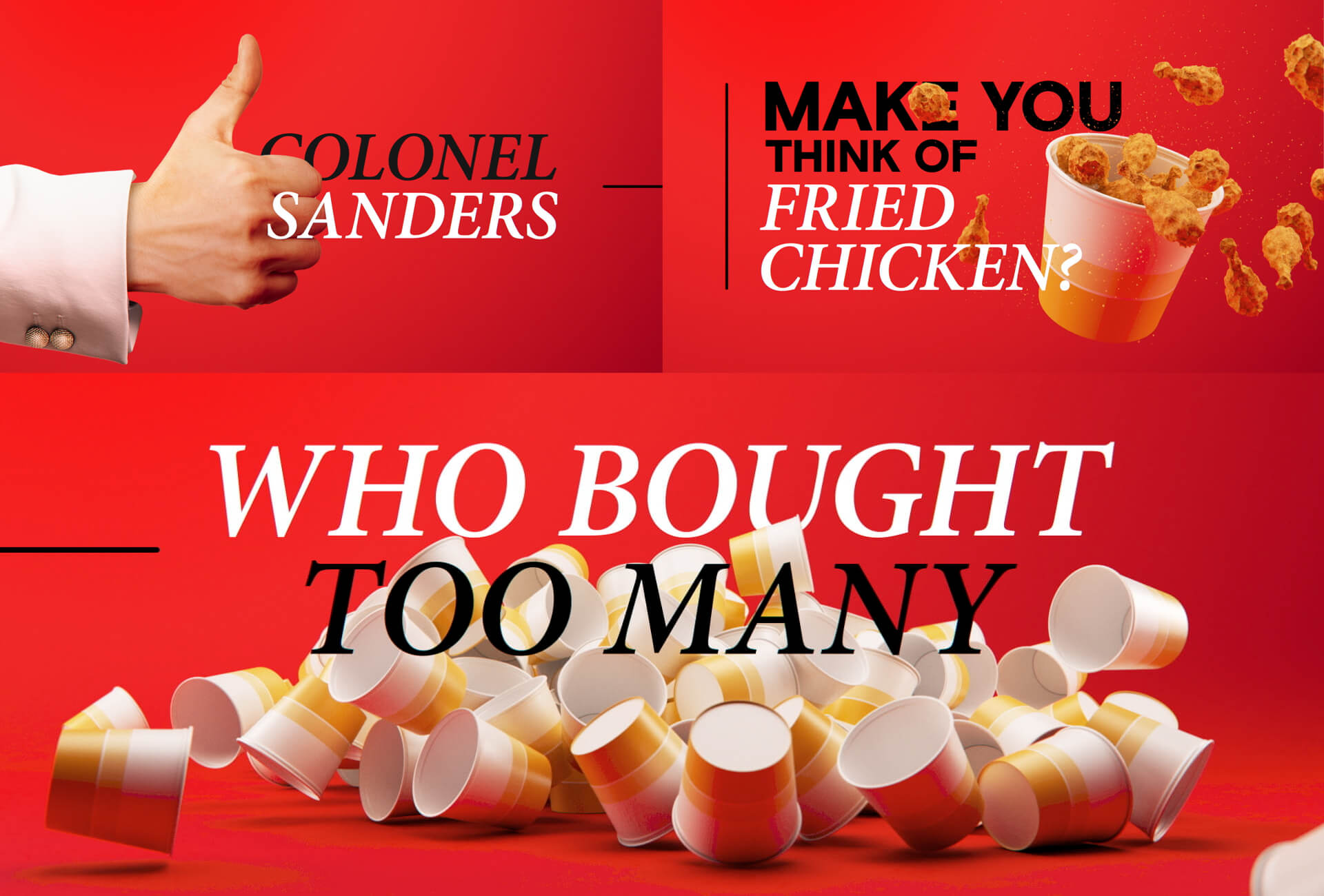 Mobile First.
As with many of these projects, we attack them mobile first. Our animation is designed to work in vertical format from the concepting stage. They are also designed to be modular, each spot can run as a 30 second on air promo and also broken apart as individual 15's in vertical format for the social campaign.