NGF Garden.
K+C was called on again by our good friends at Pfizer/Lilly to create our 4th video in a series to discover how different biochemical mediators, including NGF, can lead to peripheral and central sensitization, ultimately causing chronic pain. Compared to past videos our K+C CG/VFX team was challenged to deliver a more enhanced and detailed level of CG characters and environments for our story. We find our hero character in a vegetable garden in the city tending to her tomatoes. With each step or movement, her body reacts to her chronic pain emphasizing how millions are affected in their daily lives.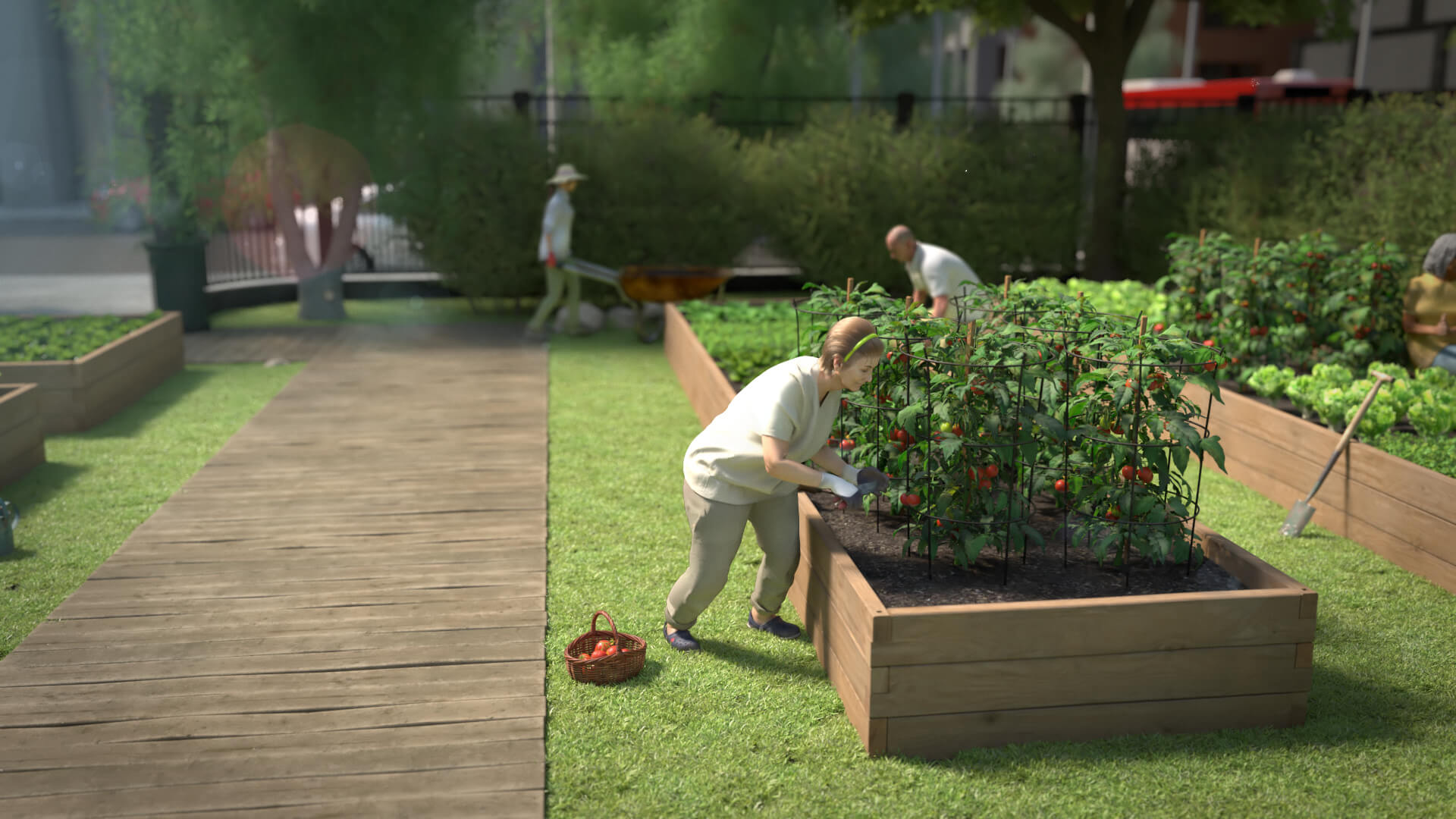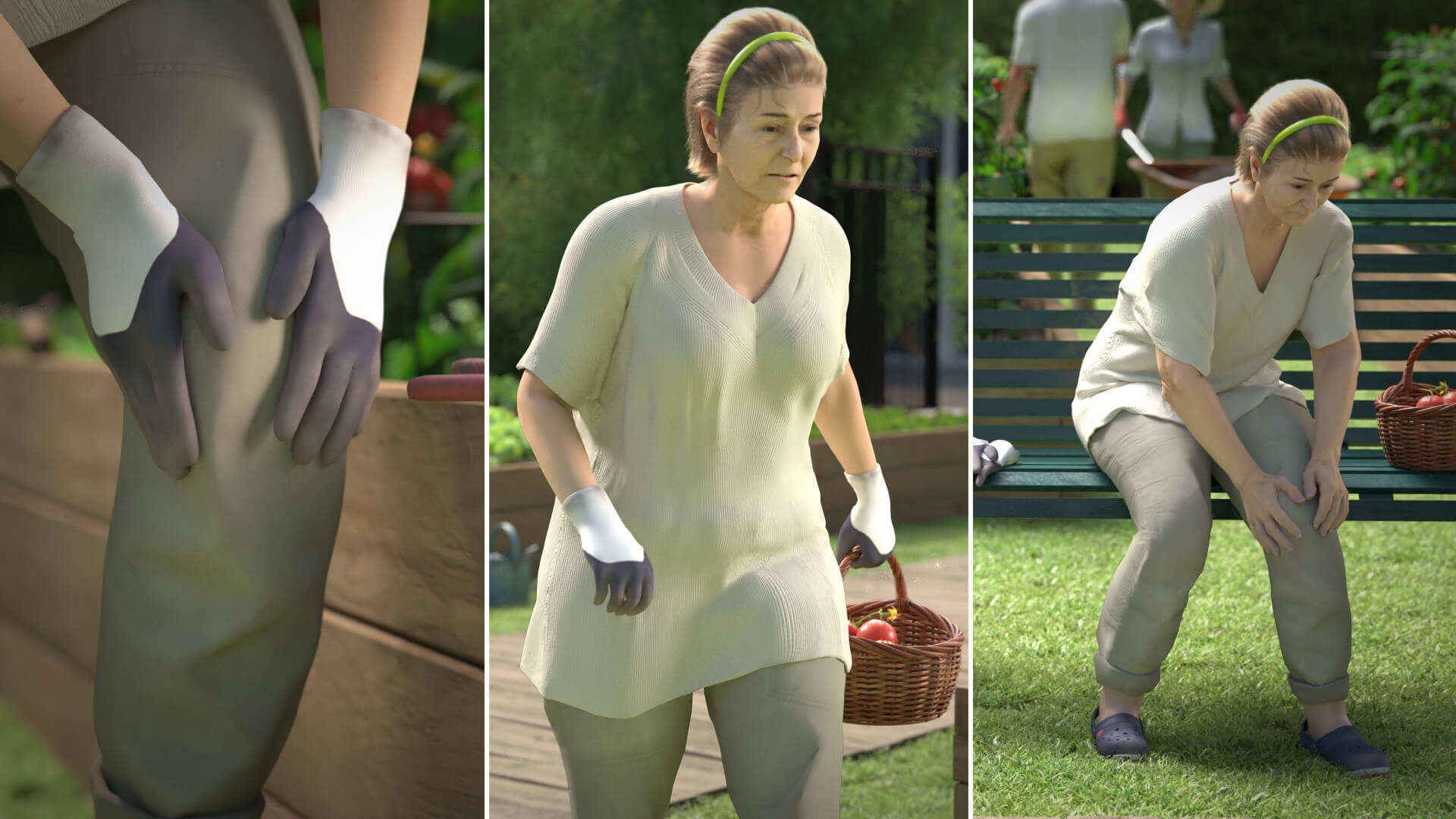 Medical Animation.
It's crucial that our final product is not only illuminating but also visually appealing and compelling, delivering a genuinely original look and feel that the brand can own. With an elevated level of CG used in this CPD video, we were challenged to hone in on NGF more closely, align it heavily to OA, encourage NGF as a future target, clearly communicate "inhibition" and tell this in a shorter more straightforward approach. The goal for video 4 was to draw viewers into this heightened dynamic sensory world and capture their attention with more striking CG and modern graphics, so once we have them engrossed, we can more effectively impart the vital message.
Within our aesthetic, there must always be a carefully educated balance between visual entertainment and scientifically accurate images. One critical aspect of maintaining the audience's focus is a clean and simple design. Specifically, the backgrounds should be appropriately understated while elegant and refined, so there is never anything taking the viewer's attention away from the core demonstration of how the product works in the body.