EA Sports Branding Montage.
K+C teamed up again with their good friends at EA Sports. We were asked to completely rebrand the EA Sports intro for their family of hit sports games. With a color palette that is bold, dynamic, unapologetic, and expressive, our EA Sports package delivers the energy and excitement of the game, bringing players' emotions to the foreground. Emotive and organic paint and layered graphics aim to communicate the dynamic attributes of the games.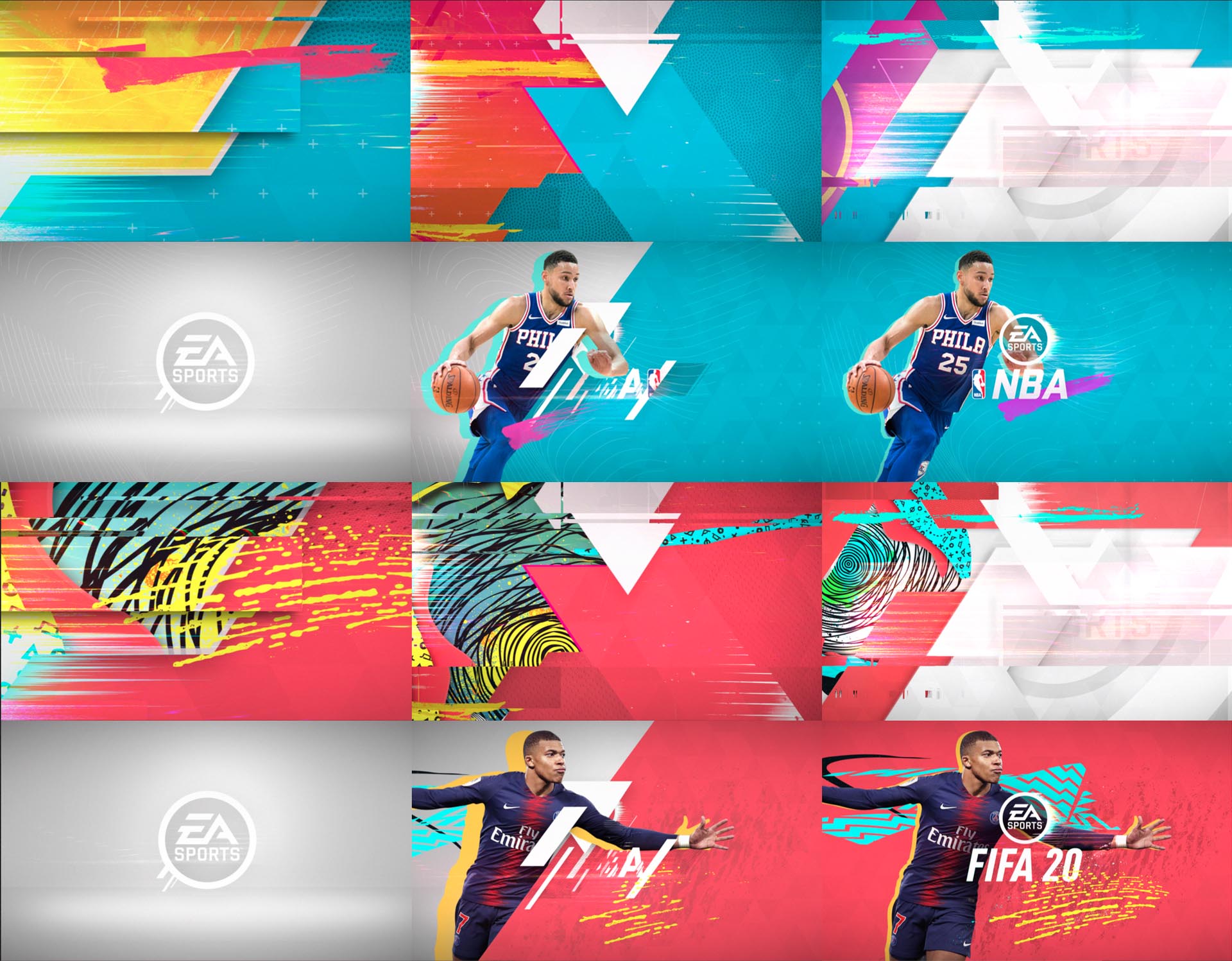 A Glimpse Into The Process.
A lot of thought and exploration goes into everything we touch at King & Country. Our experience in branding, strategy, and process helped unify the brand identity across the franchises while retaining the personality and identity of each property. The final design was created by a layered stack of intricate graphic elements derived from the "EA" font and textured to match each game. Below is a glimpse into our process and a sample of alternative approaches.