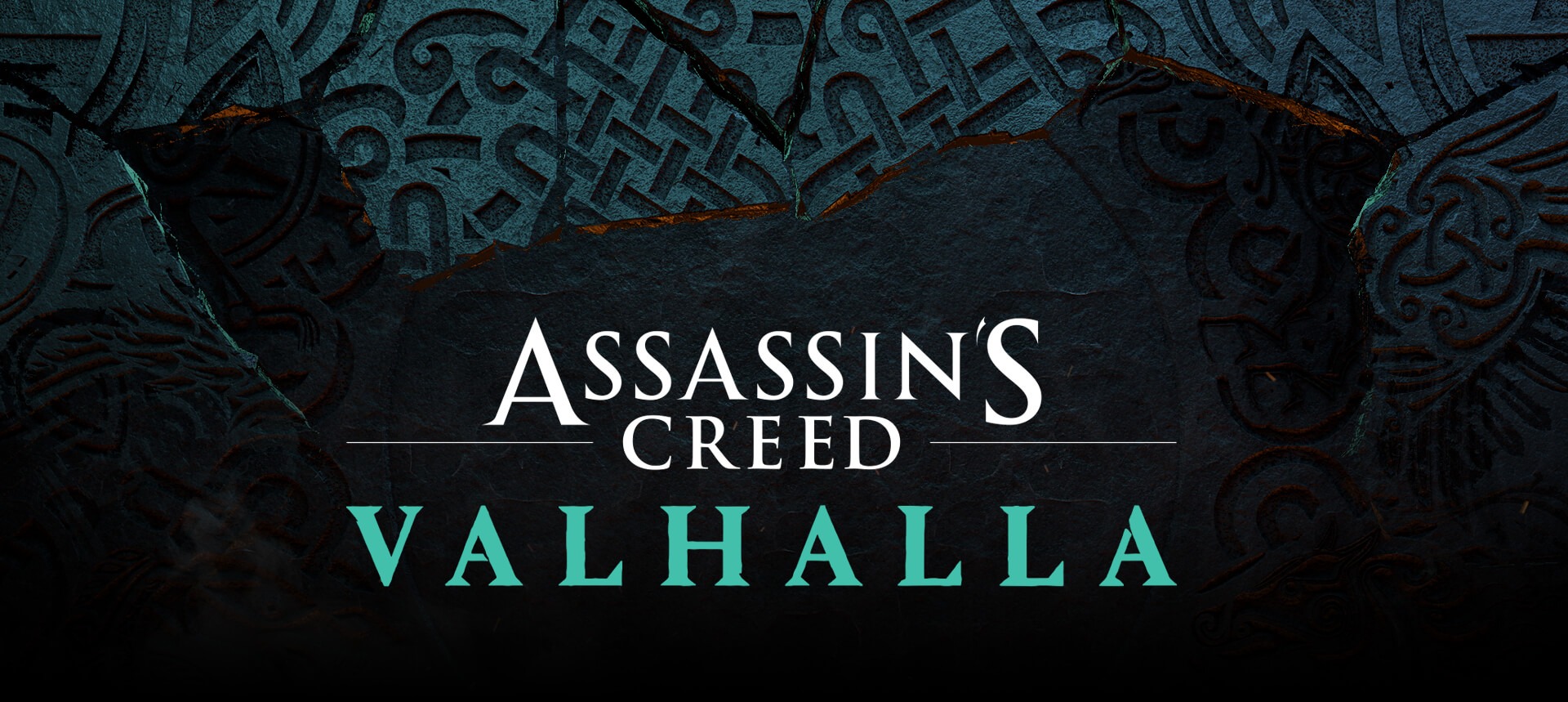 Valhalla XBOX Mnemonic.
We're big fans of Ubisoft and have a thorough knowledge of Vikings from our work for History's hit series Vikings, so this project was a perfect fit! We had a lot of fun carving the Runic Valhalla symbols into crumbling rock. We always try to create a seamless flow with our mnemonics with clever wipes, hidden transitions or camera moves. Five seconds is not a lot of time and every frame counts with mnemonics like this so we have become well versed in using the time wisely.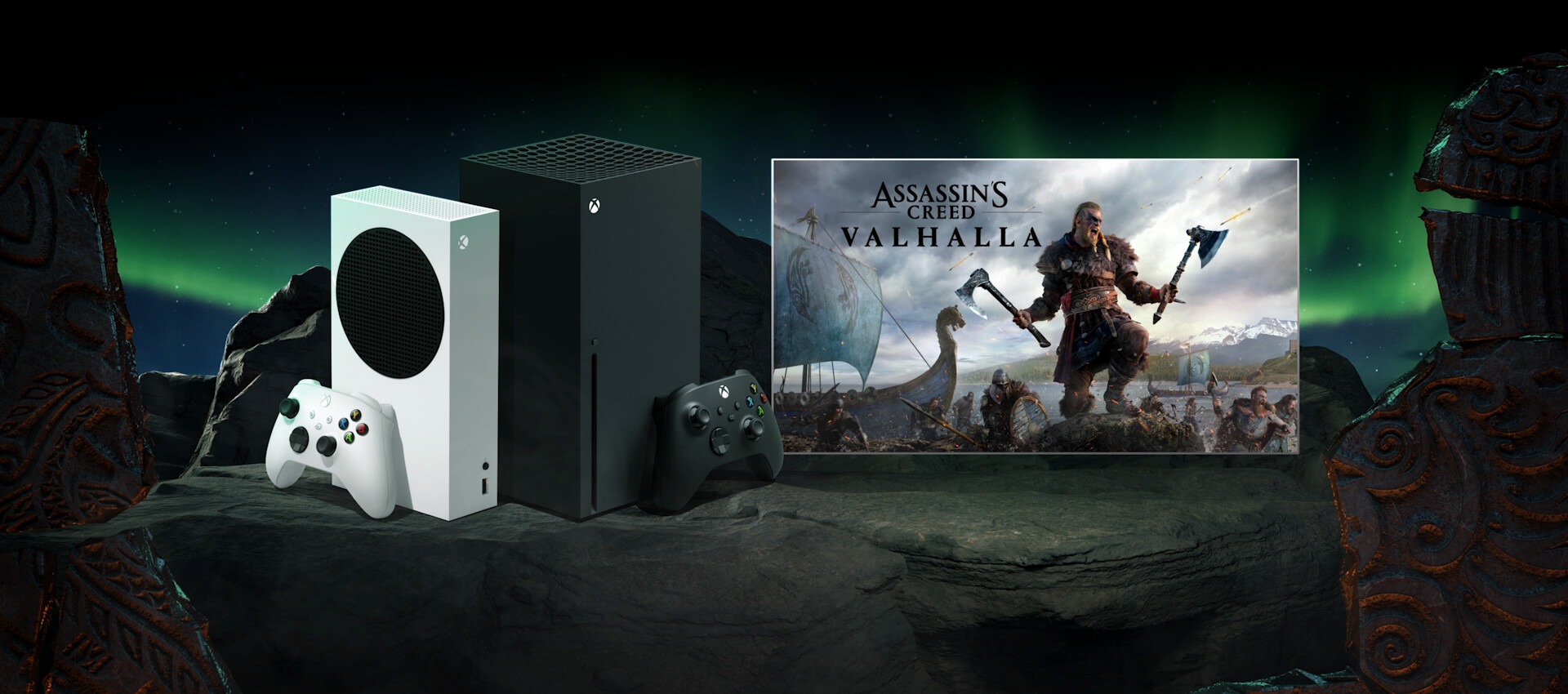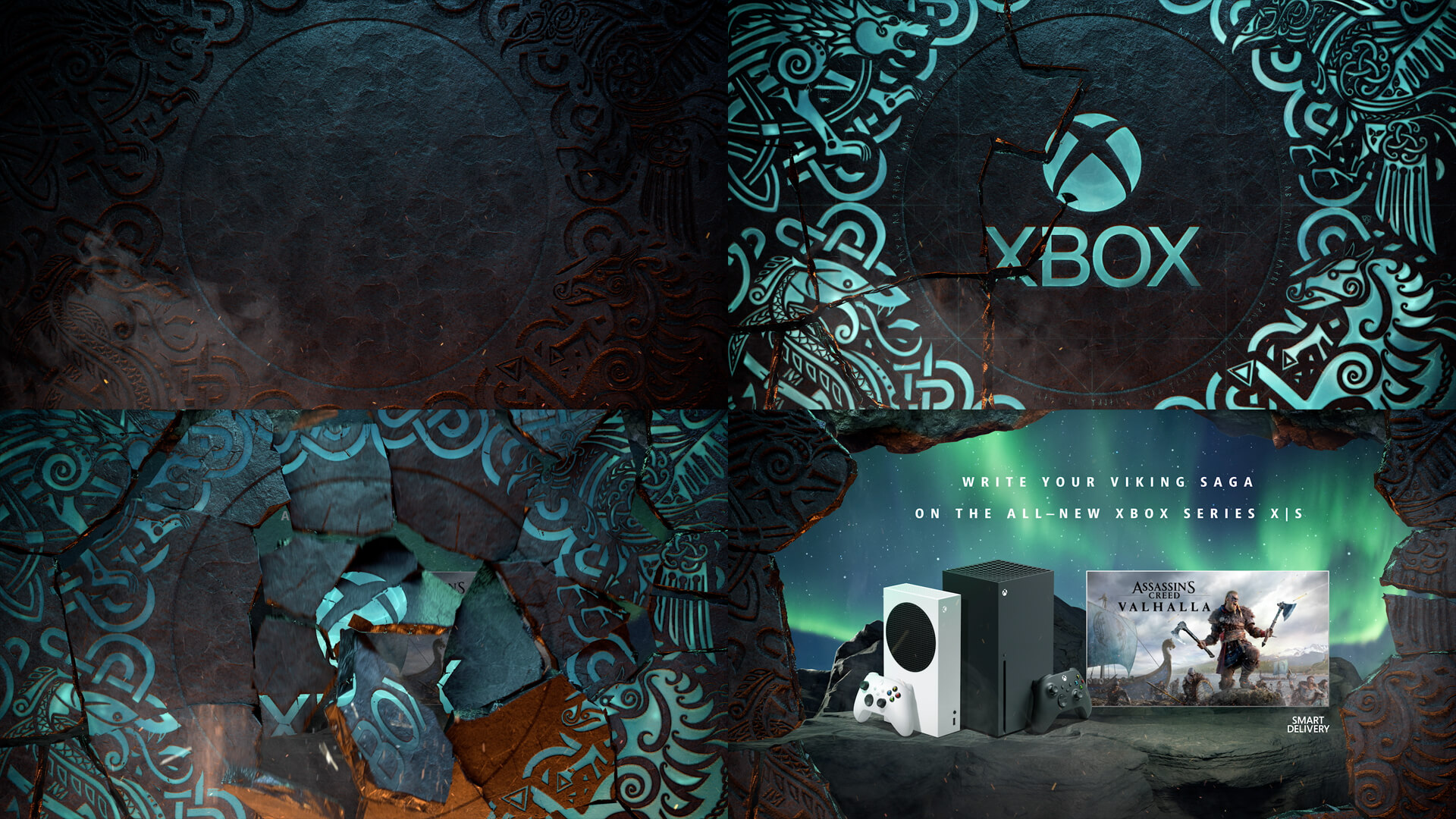 Digital Toolkit.
We always approach multi-aspect ratio deliveries with solid planning up front. Our master files are built in a 4K square format and once the heavy lifting of the design and CG is created for the 4K, versioning out becomes very efficient. Rarely can anything be cropped to work for all formats. Our files are designed to be quickly adjusted for all delivery specs. Easily updatable toolkits are then created for worldwide distribution and international language versioning.