K+C Designs with a Purpose.
To always 'design with a purpose' inspired us and the visual style we created in this exhilarating Acura playground and helped us unleash the driving energy of the Acura brand. Our goal with this Edit + Motion Graphics project was to PLUS-UP the anthemic bold graphics already established with highly specific benefit call-outs, all without becoming too cluttered.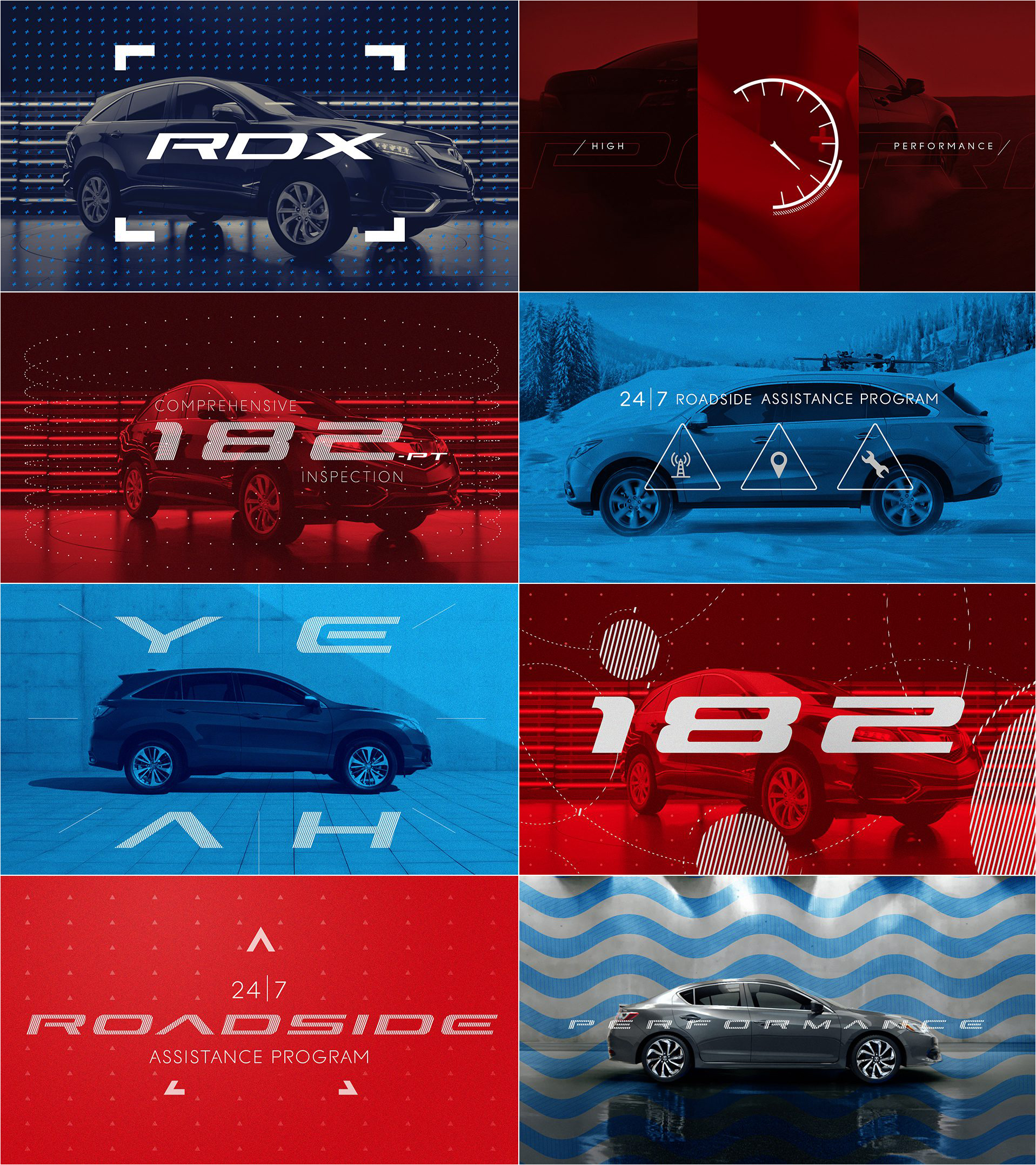 Playful Motion Graphics!
We explored the geometric patterns and shapes originally created and added a new set of automotive textures that capture the energy and performance of Acura vehicles. Elements like the checkered flag become reinterpreted through playful graphic approaches, and new shapes added intrigue and interest to the footage. With a minimal tech-inspired approach we created a series of new icons that represent the benefits of CPO ownership adding to Acura's tool chest and build an even more own-able visual language.